What's in my dressing room? – Pilgrims' Amanda Wilkin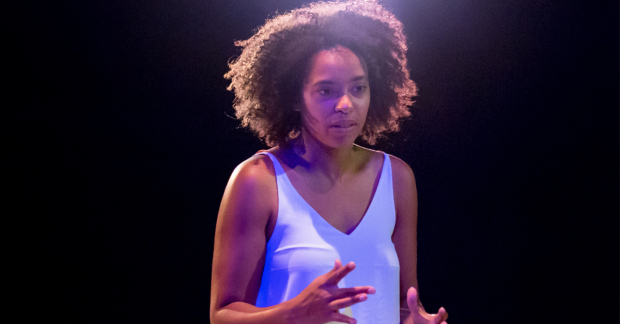 Amanda Wilkin has previously appeared in Hamlet at Shakespeare's Globe, Hopelessly Devoted with Paines Plough and Arabian Nights at the Watermill Theatre. She is currently playing Rachel in Pilgrims which premiered at HighTide festival earlier this month and is about to open at The Yard theatre.
Amanda gave us an insight into what she has backstage in her dressing room.
---
The Castmates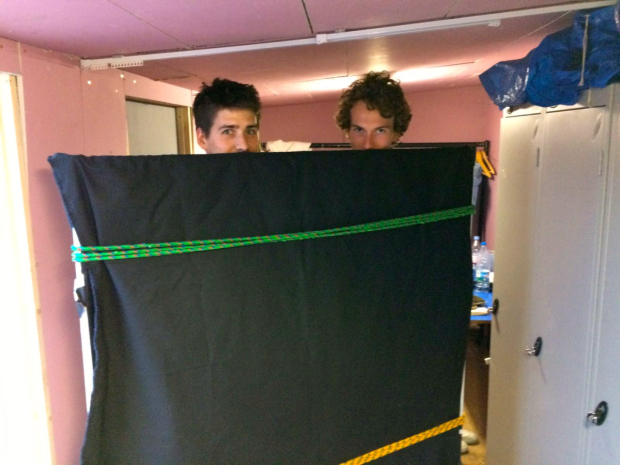 AW: "Here's the rest of my cast, Jack and Steffan, and the divider we use for modesty purposes in our
dressing room! It's lovely to be in such a small company. They're not usually peeping over the top…"
The Pebble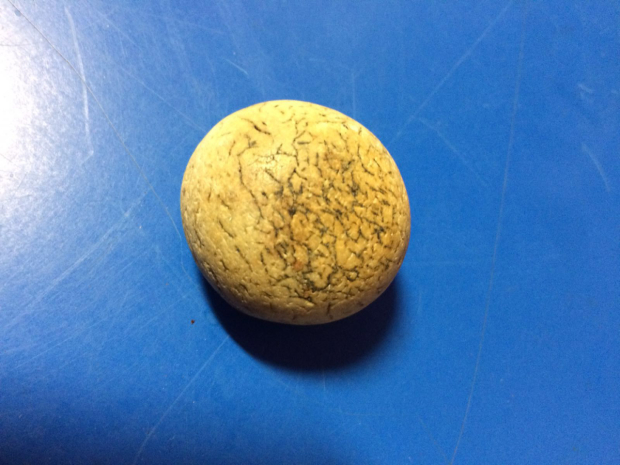 AW: "We opened Pilgrims at Hightide Festival in Aldeburgh, which is a beautiful town in Suffolk by the sea.
I spent lots of time swimming and collected lots of pebbles on the beach. This is my favourite, and it lives in the rucksack that we use in the play."
The Shea Butter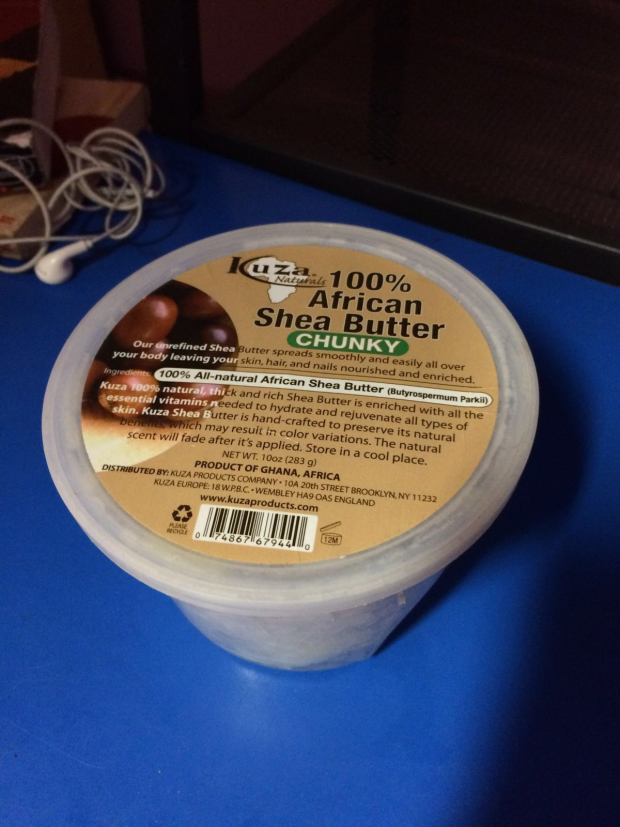 AW: "My hair is very thick and curly. I never know what it's going to be doing when I wake up, which is fun. I love this shea butter. Works wonders!"
The Coffee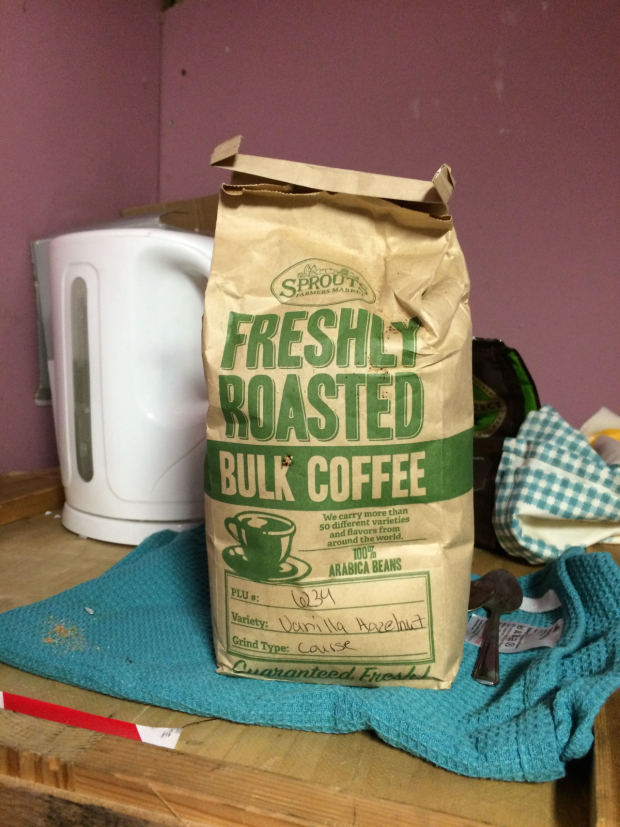 AW: "Given to us by our director Tamara. This tastes particularly gorgeous. We drank lots of this up at Theatr Clwyd during rehearsals."
The Wristband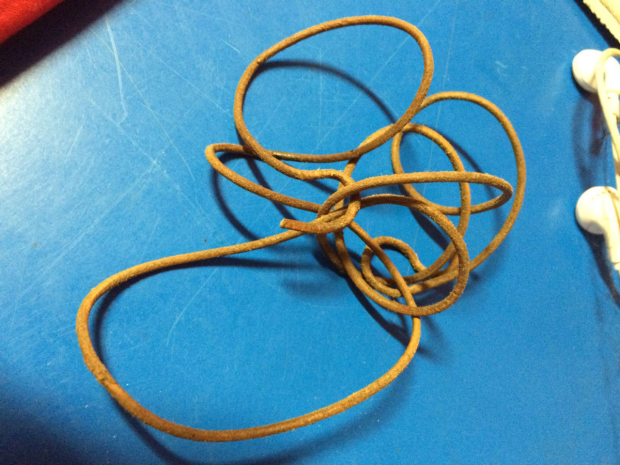 AW: "I hurt my hand during rehearsals, and so had to put something around my wrist that night so that my cast knew not to touch that particular hand during the show. Now I feel like it's a part of my costume and I have to wear it. Maybe I'm being a little superstitious!"
The Book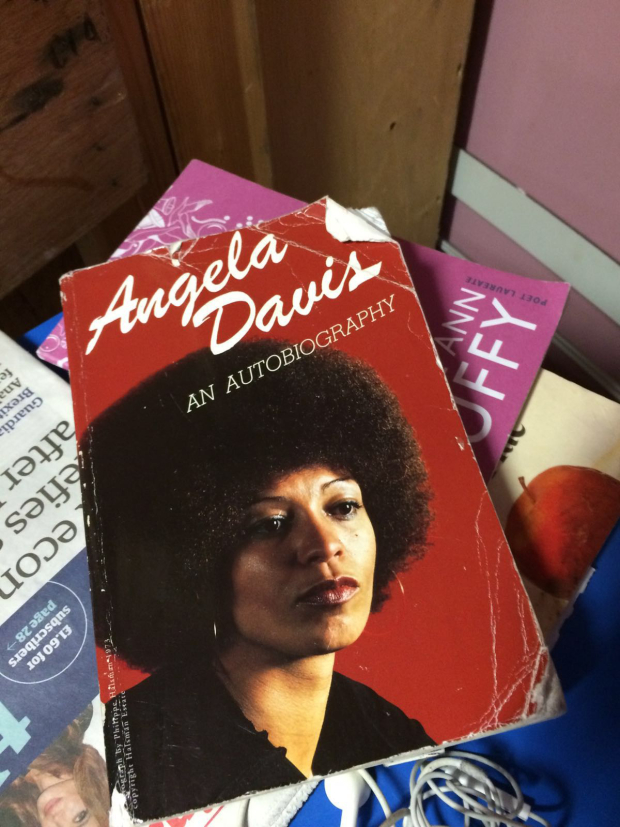 AW: "I love this autobiography, I'm about halfway through this at the minute. I'm reading it on the tube into work. Nothing to do with the play, but a beautiful and fascinating read. Underneath is a collection of poems by Carol Ann Duffy. My character is obsessed with folklore and poetry."
---
Pilgrims opens at The Yard on 23 September.