West End cast announced for Hamnet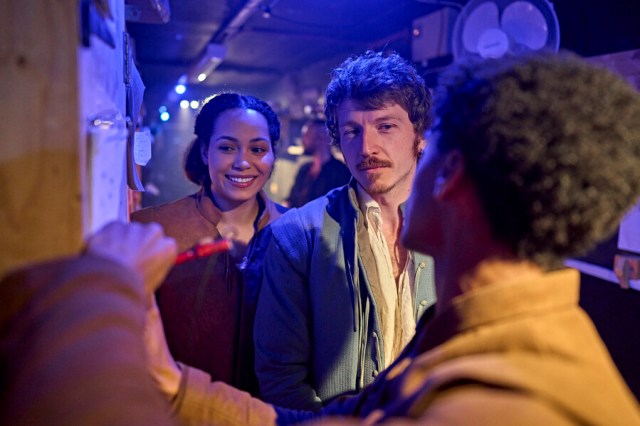 Initial West End casting has been revealed for the RSC's production of Hamnet, adapted from Maggie O'Farrell's novel by Lolita Chakrabarti and directed by Erica Whyman.
Moving to London following a season at the RSC in Stratford, the show, set in the late 16th century and early 17th century, follows Agnes Hathaway, the wife of rising star playwright William Shakespeare.
The production had a sell-out run at the RSC, breaking box office records at the Swan Theatre. It is now reportedly set to open to the biggest box office advance in the Garrick Theatre's history. Tickets are on sale below.
Reprising their roles from the RSC's Stratford-upon-Avon run are Sarah Belcher (Joan), Will Brown (Burbage/Father John), Ajani Cabey (Hamnet), Frankie Hastings (Eliza/Customer), Karl Haynes (Ned), Alex Jarrett (Judith), Madeleine Mantock (Agnes Hathaway), Hannah McPake (Jude), Tom Varey (William Shakespeare) and Peter Wight (John/Will Kempe). Further casting is still to be announced.
The show has set and costume design by Tom Piper, lighting by Prema Mehta, sound design by Simon Baker, music by Oğuz Kaplangi, casting by Amy Ball CDG, movement by Ayse Tashkiran and fights by Kate Waters.