Watch a performance from Ride musical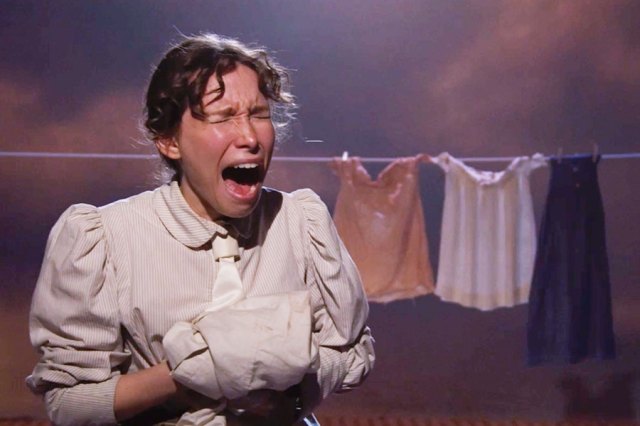 WhatsOnStage Award-nominated musical Ride is set to make a return to London this summer – and you can watch a new performance video for their cast album release!
The musical, penned by Freya Catrin Smith and Jack Williams, follows the true triumphs and trials of a woman named Annie Londonderry, who has a wager to settle: can a woman cycle across the world?
Reviewed as "sublime… pitch-perfect" when it was first seen in a full production last year, the show will once more star Liv Andrusier, who returns to the saddle straight from her win at the OffWestEnd Awards. New cast members joining her are Katy Ellis (The Scarecrows' Wedding) as Martha Smith and Fallon Mondlane (What's New Pussycat?) as the alternate for both roles.
The show will run from Wednesday 19 July to Saturday 12 August at the Southwark Playhouse Elephant, with the press night scheduled for Monday 24 July at 7.45pm.
The show will preview at Curve Theatre, Leicester from Friday 7 July to Saturday 15 July.
Sarah Meadows directs, with set and costume design by Amy Jane Cook, lighting design by Jamie Platt, and sound design by Andrew Johnson. Macy Schmidt is the orchestrator, and Sam Young serves as the musical director and supervisor. Natasha Harrison is the movement director and choreographer, while John Bulleid is the illusion designer.
Olivia Munk is the associate director, and James Anderton is the production manager. Frankie South plays the guitar, and Alex Maxted plays percussion. Ramin Sabi and Emily Lunnon produce the show for DEM Productions, and Curve Theatre serves as the associate producer.