Warren Clarke obituary – 'unforgettable in almost everything he did'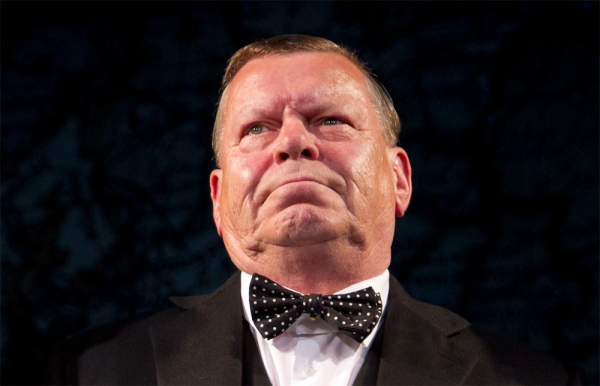 Warren Clarke, who has died aged 67, and who last appeared on the London stage in Ben Brown's Three Days in May at the Trafalgar Studios in 2011 – he played Winston Churchill – was a fixture on our television screens for ten years as a no-nonsense detective sergeant in Dalziel and Pascoe. He figured in countless other series, too, and was best known for his first film, playing the aptly named Dim, one of the droogs, in Stanley Kubrick's A Clockwork Orange.
Beefy and physically threatening, his theatre credits at the Royal Court and the new National Theatre building in the 1970s were legion. Born in Oldham, Lancashire, his accentuated, aggressive northern-ness was never a handicap, not in the modern theatre, and especially not in David Storey's The Changing Room, directed by Lindsay Anderson at the Court in 1971, when he filled a sweaty rugby league locker room alongside the likes of Brian Glover, Alun Armstrong and Mark McManus, and was escorted back from the field with a badly broken nose.
Also at the Court, his roles included a gullible farmer in Sam Shepard's The Unseen Hand, co-starring Richard O'Brien, and the silent attendant on John Gielgud and Ralph Richardson in Storey's exquisite asylum piece, Home. At the new National he appeared in Christopher Hampton's Tales from the Vienna Woods (adapted from von Horvath), Thomas Bernhard's Force of Habit, Harley Granville Barker's The Madras House with Paul Scofield, and many others in the opening few seasons.
Kenneth Tynan said of Brecht's Berliner Ensemble that the actors looked like people you could meet at any bus-stop. This was equally true of Warren Clarke, an archetypal denizen of pubs, street markets, police stations, and a blustery, unforgettable actor in almost everything he did.
He was certainly that as a war-mongering Winnie in the Ben Brown play, directed by Alan Strachan, his first stage appearance for 30 years: lower lip jutting, all jowels juddering, bulbous lips clamped round giant Havanas, sweating like a ferocious bulldog, he wrestled with his cabinet over whether or not to sue for peace with Hitler in May 1940 as the war effort stuttered. It was a gargantuan performance, one that totally belied his long-term absence from the stage. The man was a mountain, and all of it actor.