War of the Worlds to embark on UK arena tour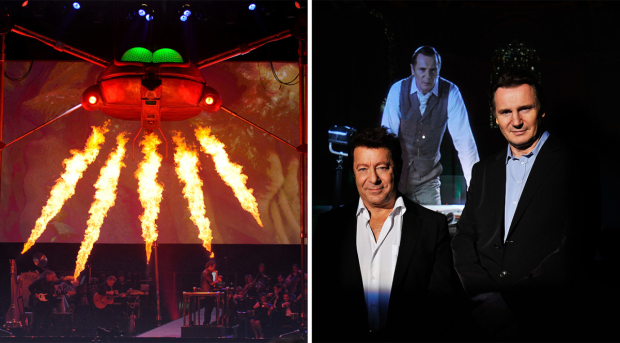 Jeff Wayne's musical version of The War of the Worlds will embark on a UK tour next year, featuring an appearance by Liam Neeson via holography.
Forty years after Jeff Wayne debuted the original concept album (which went on to win two Novello Awards), the show will open in Glasgow in November 2018, before embarking on a UK tour across the month of December.
Wayne will conduct the piece, which features the Black Smoke Band as well as the 36-piece ULLAdubULLA strings ensemble. The experience will also feature a giant 35-foot tall martian robot, armed with dual fire cannons, alongside a giant 100-foot wide CGI wall.
Liam Neeson, known for his roles in Star Wars: The Phantom Menace and Taken, will portray The Journalist in the show, with full casting to be announced.
Neeson previously appeared (via hologram) in the West End production of the show, which opened at the Dominion Theatre in February 2016.
The War of the Worlds begins its stadium tour at Glasgow SSE Hydro Arena before travelling to Manchester, Leeds, Liverpool, Nottingham, Birmingham, Cardiff, Bournemouth, London and Brighton.