Two new Bruntwood Prize awards announced as Kwame Kwei-Armah leads the judging panel for 2019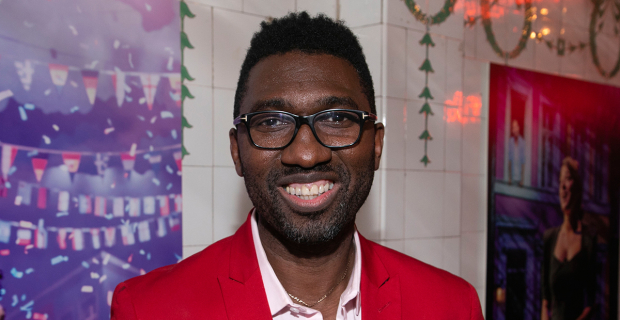 The biennial Bruntwood Prize has been officially launched for 2019, searching for new and unperformed scripts from across the UK and beyond.
In 2019, the Bruntwood Prize will see four awards given out. Alongside an overall winner and a Judge's Prize, two new awards have been announced – the Original New Voice award for debut writers, and the International Award for those writers hailing from Australia, Canada and the USA, who will be invited to enter by the Prize's international partners.
The judging panel will be lead by the Young Vic artistic director Kwame Kwei-Armah. He said: "It's my absolute pleasure to return to The Bruntwood Prize, particularly having been part of the very first round in 2005, and to chair a panel of brilliant judges who have such a variety of experience, from performers to writers, directors, poets and journalists."
Kwei-Armah will be joined by a judging panel composed of Royal Exchange Manchester artistic director and Bruntwood Prize co-founder Sarah Frankcom, Bruntwood Group founder Michael Oglesby, playwright Anna Jordan, journalist and poet Bridget Minamore, Graeae artistic director Jenny Sealey, Bruntwood Culture director Kate Vokes and actor Shane Zaza. Also announced this year is "the people's judge" Faith Yianni, selected by Bruntwood and journalist Lyn Gardner.
The Prize will also release a ten-week online playwriting programme to encourage writers and provide pointers for developing scripts. This programme has been created alongside the likes of dramaturg Suzanne Bell and Princess and the Hustler playwright Chinonyerem Odimba. Online workshops will also see writers like Tanika Gupta and Winsome Pinnock help encourage new talent.
The 2019 prize is now open for entries from anyone aged 16 or over in the UK, Ireland and the
British Territories, and will close on 5 June. Previous winners have included Anna Jordan, Duncan Macmillan, Alistair McDowall and Kendall Feaver. The winner will be announced in Manchester in November.