Top 5 theatre openings: 23 – 29 October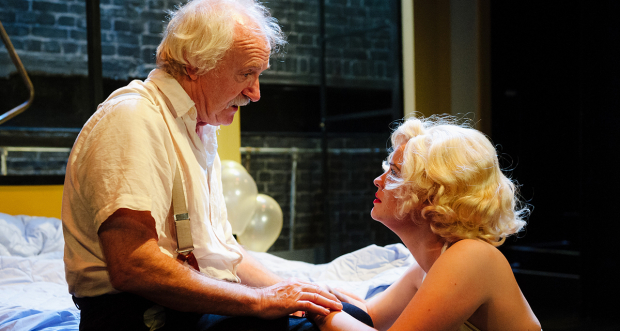 5. Insignificance
Arcola Theatre until 18 November
Writer Terry Johnson debuted Insignificance at the Royal Court in 1982, and now returns with a cast including Johnson's own daughter Alice Bailey Johnson. The show, which was adapted into a film and nominated for the Palme d'Or in 1985, imagines a fictionalised meeting between four iconic figures – Marilyn Monroe, Joseph McCarthy, Joe DiMaggio, and Albert Einstein.
Read our interview with Terry Johnson and Alice Bailey Johnson here.
---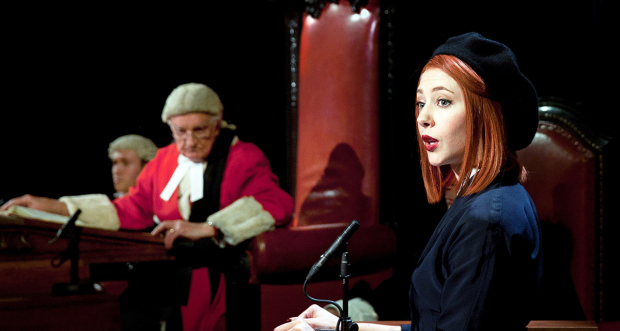 4. Witness for the Prosecution
London County Hall until 11 March
Agatha Christie's Witness for the Prosecution started life as a novella before being adapted for the stage in the 1950s, and will now return in a site-specific run at the cavernous County Hall. Starring Catherine Steadman and David Yelland with direction from Lucy Bailey, the show will play out a court case live on stage, in front of a jury made up of audience members. With an even more exciting twist, audiences then get to give a verdict to end the show.
See the full casting announced for Witness for the Prosecution.
---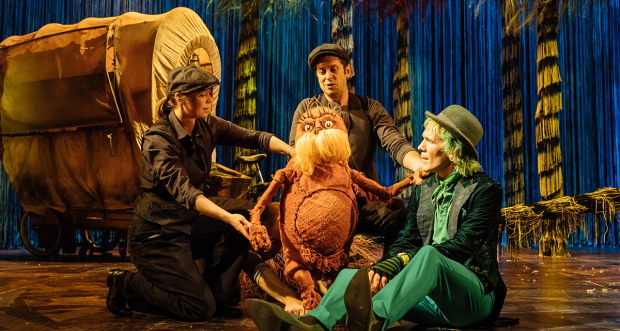 3. The Lorax
Old Vic Theatre until 5 November
The Lorax was nominated for an Olivier Award when it first opened at the Old Vic in December 2015, and the show now returns for a three-week run at the same venue. Adapted for the stage by David Greig with music and lyrics by Charlie Fink, Dr Seuss's famed creation battles to save the magical trees of Paradise Valley from encroaching forces. The ideal way to spend a half term holiday.
Read our review of the original Lorax run at the Old Vic.
---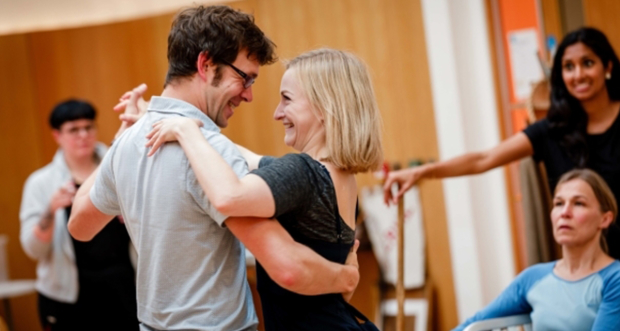 2. Romantics Anonymous
Shakespeare's Globe until 6 January
Emma Rice concludes her time working as artistic director at Shakespeare's Globe with new musical Romantics Anonymous, based on the 2010 French film Les Émotifs anonymes. A love story set in a cosy chocolate factory, the show will star Carly Bawden, Dominic Marsh and Joanna Riding. Against the backdrop of the candle-lit Sam Wanamaker Playhouse, Romantics Anonymous rounds off Rice's time at the venue with something rather different.
See the full casting announcement for Romantics Anonymous.
---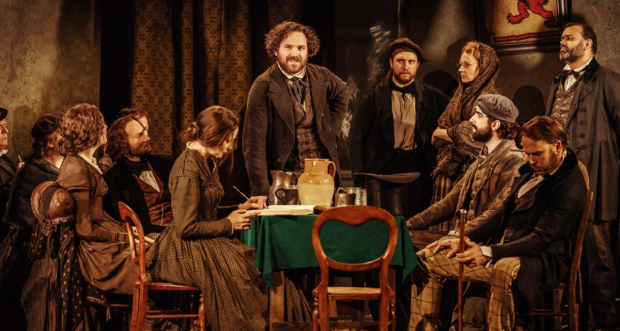 1. Young Marx
Bridge Theatre until 31 December
The eagerly anticipated Bridge Theatre finally officially opens its first show in the form of Richard Bean and Clive Coleman's Young Marx. Starring Rory Kinnear and Oliver Chris, the show charts the early life of famous socialite-turned-socialist Marx as he languishes in Soho. Directed by the venue's artistic director Nicholas Hytner, Young Marx is an exciting glimpse at what the Bridge will have in store for future audiences.