Theatre highlights of the week: Ruthie Hensall joins Billy, In The Heights and The Pajama Game open
Monday 12 May
---
Opening nights never get old even when you are! Having a "can't believe I get paid to do this for a living" moment. @BillyElliotUK #1stnight
— Ruthie Henshall (@RuthieHenshall) May 11, 2014
Ruthie Henshall joins the cast of Billy Elliot today, taking over the role of Billy's dance teacher Mrs Wilkinson from Anna-Jane Casey.
Her first show also marks nine years to the day since the show officially opened at the Victoria Palace Theatre.
Also joining the cast is Chris Grahamson who will play Billy's brother Tony and Barnaby Meredith who returns to play Older Billy.
Ann Emery will continue to play Grandma, a role she created on stage when the show premiered in 2005, and Deka Walmsley will continue as Billy's dad.
Comic duo Tom Palmer and Tom Strallon, together known as Totally Tom, star as Vladimir and Estragon in this "re-imagined" version of Samuel Beckett's Waiting for Godot.
The two Toms rose to prominence when their video 'High Renaissance Man' went viral, and have since been nominated for Best Newcomer at the Edinburgh Comedy Awards. They made their television debut on Channel 4's Comedy Lab.
Tuesday 13 May
---
Michael Xavier and Joanna Riding star in Richard Eyre's sensational production of the Broadway classic The Pajama Game, which transfers to the West End for a limited season following a critically acclaimed, sold out run at Chichester Festival Theatre.
In 1950s America, love is in the air at the Sleep-Tite Pajama Factory as handsome new Superintendent Sid Sorokin (Xavier) falls head-over-heels for feisty Union rep Babe Williams (Riding). Sparks fly when the employees are refused a seven-and-a-half cents an hour raise, leaving Sid and Babe deliciously at odds as the temperature rises in this buoyantly blissful blend of romance and comedy. Will love, eventually, conquer all?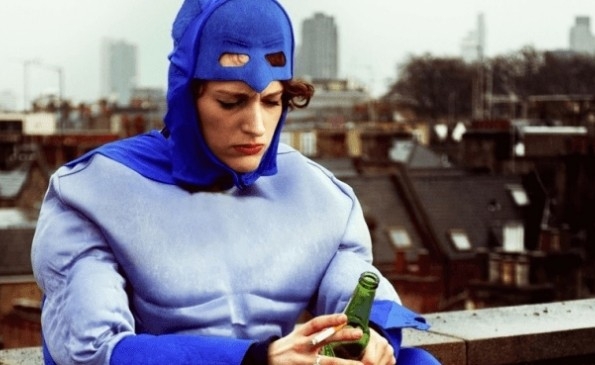 Following its initial run at the Soho Theatre, Fleabag earned its writer/performer Phoebe Waller-Bridge two 'Offies' and the Critics' Circle Award For Most Promising Playwright.
Before embarking on a national tour, Waller-Bridge revives her monologue about a twenty-something female trying to find her place in the world.
Wednesday 14 May
---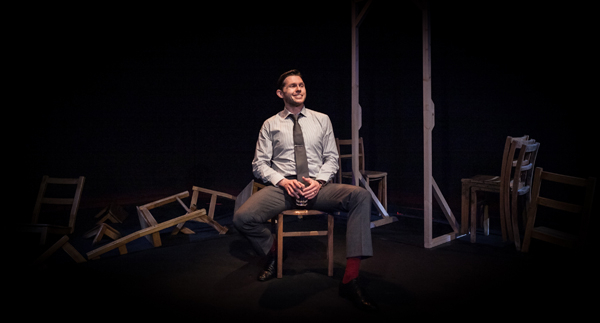 BASH: Latterday Plays comes to the West End following its critically acclaimed run at the Old Red Lion Theatre, directed by Jonathan O'Boyle.
Neil Labute's BASH is a collection of three one act plays; Iphigenia in Orem, A Gaggle of Saints and Medea Redux.
You can read our ★★★★ review of the original run here.
Thursday 15 May
---
Winner of the 2008 Tony Award for Best Musical, In the Heights is a journey into Washington Heights, one of Manhattan's most vibrant communities.
With a Latin and hip-hop infused score, the cast for UK premiere of In the Heights includes Sam Mackay as Usnavi, Victoria Hamilton-Barritt as Daniela, David Bedella as Kevin, Nathan Amzi as Piragua Guy, Josie Benson as Camilla, Damian Buhagiar as Sonny, Emma Kingston as Vanessa, Jonny Labey as Graffitti Pete, Christina Modestou as Nina, Sarah Naudi as Carla, Eve Polycarpou as Abuela and Wayne Robinson as Benny.
Nick Payne's Incognito is a new play about what it means to be human. Featuring three stories interwoven, the play explores the nature of identity and how we are defined by what we remember.
Payne was the winner of the Evening Standard Award for Best Play for Constellations (Royal Court/West End). His plays also include Olivier Award-nominated The Same Deep Water As Me (Donmar Warehouse), If There Is I Haven't Found It Yet at the Bush Theatre and in New York starring Jake Gyllenhaal, and most recently Blurred Lines (NT Shed).
Limbo opens in the Spiegeltent at the London Wonderground
This exotic mix of cabaret, circus and acrobatics returns to the London Wonderground on the Southbank. Presented in the 1920s inspired Spiegeltent, Limbo is full of cult couture from a cast of international performers.
Friday 16 May
---
The Park Theatre plays host to the World Premiere of the stage version of The Man Who Shot Liberty Valance. Originally written by Dorothy M.Johnson in 1949, The Man Who Shot Liberty Valance became a Hollywood sensation when John Ford directed James Stewart and John Wayne in the 1962 film version.
Directed by Jethro Compton and featuring Academy and Emmy Award nominated Robert Vaughn (Twelve Angry Men) and Olivier Lansley (The Best Possible Taste, Sherlock, Misfits), The Man Who Shot Liberty Valance is a story of good versus evil. When Ranse Foster (Lansley), a young scholar from New York City, travels west in search of a new life he arrives beaten and half-dead on the dusty streets of Twotrees. Rescued from the plains, the town soon becomes his home as he finds the love of a local girl. This love gives him purpose in a broken land, but is it enough to save him from the vicious outlaw who wants him dead?
A month after stating "we will stop the top-down reorganisation of the NHS that has got in the way of patient care", the government launched the biggest top-down reorganisation the service had seen in its 65-year history.
Stella Feehily's new play, starring Stephanie Cole (Coronation Street, Doc Martin), explores one family's journey through the digestive system of the NHS, and asks: what is the prognosis for this much-loved, and fiercely debated, institution?
Out of Joint returns to the St James Theatre following their raved-about production of Our Country's Good.
Saturday 17 May
---
The Royal Shakespeare Company's productions of Wolf Hall and Bring Up the Bodies, transfer to the West End for a limited run at the Aldwych Theatre following their critically acclaimed run in Stratford-Upon-Avon.
Mike Poulton's adaptations of Hilary Mantel's Booker Prize-winning novels are directed by Jeremy Herrin and stars Ben Miles as Thomas Cromwell in both productions.
Charting the rise to power of Cromwell in the Tudor Court, the casts also include Lucy Briers, Lydia Leonard, Paul Jesson and Nathaniel Parker.
Read our ★★★★ review of Wolf Hall here and ★★★★★ review of Bring Up the Bodies here.