The Lion, the Witch and the Wardrobe cast confirmed for Birmingham Rep run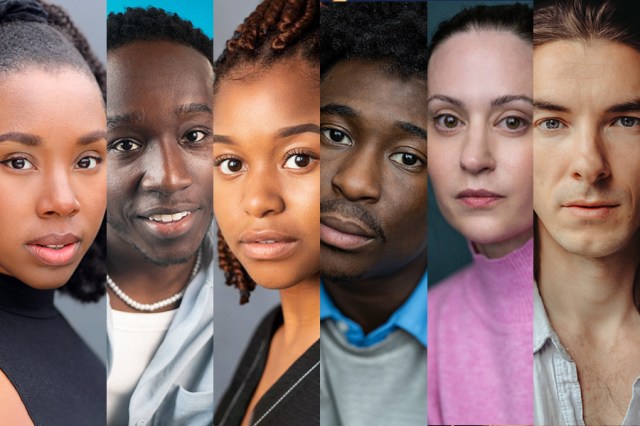 Casting has been revealed for The Lion, the Witch and the Wardrobe, which will play a festive season at Birmingham Rep this winter.
The hit production, presented by Birmingham Rep in association with Elliot and Harper Productions and Catherine Schreiber, is based on C S Lewis' iconic children's book about a group of siblings that walk through a wardrobe into a magical kingdom.
Directed by Michael Fentiman, and based on the original production by Sally Cookson, The Lion, the Witch and the Wardrobe was first performed at Leeds Playhouse in 2017, before transferring to London's Bridge Theatre, embarking on a tour and running in the West End.
Set to appear will be Anu Ogunmefun as Mrs Pevensie, Kudzai Mangombe as Lucy, Liyah Summers as Susan, Daniel Apea as Peter, Jerome Scott as Edmund, Cath Whitefield in the roles of White Witch and Mrs Macready, Oliver Hoare portraying Aslan, Jez Unwin as Mr Tumnus, Ruby Ablett as Mrs Beaver, David Birrell who plays The Professor, Father Christmas, Wise Owl and White Mouse, Jonathan Charles as Mr Wilson, Red Squirrel and Schroedinger, Sam Morgan-Grahame as Mr Beaver, Ffion Haf as Miss Gumley-Warmley and Phoenix, Will Hawksworth as Mr Brinkworth and March Hare, Mischa Jardineas Miss Chutney, Blue Badger and Spirit of the Moon, Michael Larcombe as Mr Granville and Jack Rabbit, Ciaran Rodger providing ensemble swing cover, Shane Antony-Whitely portraying Maugrim, Satyr and White Stag, Alexander Zane as Mr Pope and Fox Trot/Mole, and Jasmin Colangelo as the resident choreographer.
The production runs at Birmingham Rep rom Tuesday 14 November 2023 to Sunday 28 January 2024.