Sophie Koch, The Royal Opera's Mère Marie: 'To me, it is a highly spiritual experience'
Who or what are the greatest musical influences in your life?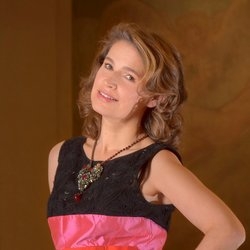 I first came to music playing the piano, so my influences were initially pianists such as Clara Haskil, Emil Gilels and Murray Perahia. Another great musical influence for me was jazz, including singers such as Ella Fitzgerald – as well as opera singers, especially Christa Ludwig.
When did you realise that you wanted to pursue a career as a professional singer?
I think I realised that I wanted to pursue a career as a professional singer in 1991, after I had a private audition for Christa Ludwig. If she had not encouraged me then, I might have stopped singing! You can wish to sing, but you can never be sure that you will be able to sing professionally.
When we last met you were about to sing the role of Charlotte in Werther with Rolando Villazón. You recently made your Met debut opposite Jonas Kaufmann in the same role. How was that experience, and did you approach the role any differently?
I had already worked with Jonas in two other productions of Werther. We had developed our personal view of the characters, and had to adapt them to Richard Eyre's conception of the piece. The production very much told the story and was set in the late 19th century. Working with Richard was a wonderful experience. His production was based on theatre, and was very respectful to the text; I loved that!
You're about to sing Mother Marie in Dialogues des Carmélites in Robert Carsen's staging, which is new to Covent Garden. What appeals to you most about this role?
Mother Marie is a strong character. Historically, she was the witness and the only survivor of this dramatic true story. She is an aristocrat, severe and yet human, which makes her a very complex person. It's challenging to portray the contradictions within her personality. Musically, it's a difficult role, both high and low, dramatic and lyric.
The opera has not been professionally staged in London for nearly ten years, and it was last seen at Covent Garden in the 1980s. What makes it such a great opera and what can audiences expect from it?
Dialogues des Carmélites has an unusual subject for an opera, and its power lies in the fact that it is a true story from French history. To me, it is a highly spiritual experience for both the performers and the audience. The public is always deeply moved by this story, which is a deep reflection on faith, death and our sense of life. So it's still very relevant today.
Carsen's much-travelled staging has been seen in various opera houses around the world. How does it compare to other stagings of this opera that you've appeared in?
I have sung in two productions of Dialogues des Carmélites, one of which was a previous revival of Robert Carsen's staging. What I like about it is that there is a certain purity in its concept and I also like the way he uses the actors helps people to feel the pressure of the historical context.
Three years ago you mentioned that you'd been offered the roles of the Nurse in Die Frau ohne Schatten and were considering the role of Kundry in Parsifal. How close are you now to assuming these roles?
I still hope to sing Kundry, maybe in three or four years' time. But I don't think the role of the Nurse in Die Frau ohne Schatten would be the right role for me now.
What other new roles are now on the horizon, and which do you most want to sing again?
I have a big challenge next year with Genièvre in Le Roi Arthus by Chausson, which is a kind of French Tristan und Isolde! In addition to this, I look forward to singing other French roles such as Carmen for the Metropolitan Opera, and also Sélika in Meyerbeer's L'Africaine, Didon in Les Troyens and Marguerite in Berlioz's La Damnation de Faust. I still love to sing both of my Strauss roles: Octavian in Der Rosenkavalier and the Composer in Ariadne auf Naxos. Venus in Tannhäuser is another role I always enjoy singing.
What advice would you give to any young singers wanting to enter this profession?
My advice would be to work and work again, be curious and opened minded, and be yourself!
If you were stranded on a desert island, and allowed one musical score, which would you take with you and why?
My score would have to be Der Rosenkavalier. There is everything in it and it has such a great text!
Dialogues des Carmélites opens at The Royal Opera House on 29 May.