Shakespeare's Rose Theatre to open second venue at Oxford's Blenheim Palace
The Rose Theatre, Europe's first ever pop-up Shakespearean Theatre, will create a second venue in Oxford next year following its initial run in York this summer.
Situated at Oxford's Blenheim Palace for nine weeks, the new theatre will be open at the same time as the York space (which will return in 2019), with both locations running simultaneously and hosting a total of eight Shakespeare plays.
The York Rose Theatre will run from 25 June to 1 September, while the Blenheim Palace Rose Theatre will run from 8 July to 7 September. Both theatres will be situated inside a specially created Elizabethan village, where there will be an opportunity to watch mini-plays, feast on Yorkshire and Oxfordshire food and drinks, and wander around an Elizabethan garden.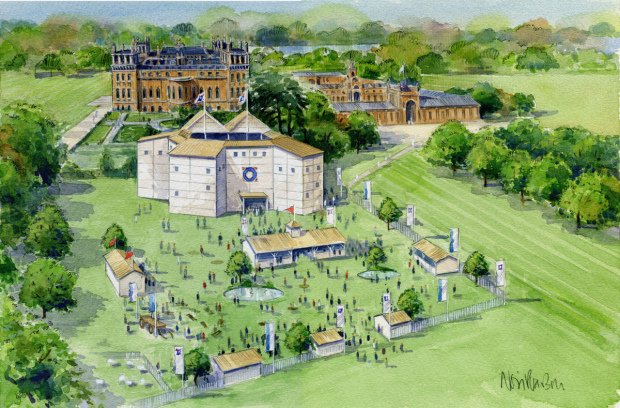 There will be two troupes of actors at each location, with the Blenheim Palace companies performing the repertoire of plays from the first season in York: Romeo and Juliet, Richard III, A Midsummer Night's Dream and Macbeth, while in York another four of Shakespeare's plays will be performed: Hamlet, Henry V, The Tempest and Twelfth Night.
Project initiator and CEO of Lunchbox Theatrical Productions James Cundall said: "We had such a wonderful response from our 80,000 visitors in York over the summer and an overwhelming number of requests to return – so not only are we thrilled to be coming back to York in 2019, but our expansion to the magnificent grounds of Blenheim Palace will enable us to bring this unique immersive experience of Shakespeare to an even wider audience."
Full details of the creative team and cast for both companies will be announced in due course.