Sean Kinglsey, Louis Maskell and Julian Bleach in new musical The Grinning Man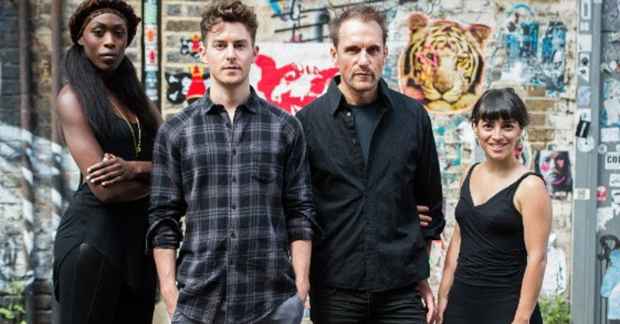 Casting has been announced for the Bristol Old Vic's production of new musical The Grinning Man.
The new musical has been adapted from Victor Hugo's dark novel The Man Who Laughs, which was made into a film of the same name in 1928. Hugo's story is set in 17th century England and follows a boy called Gwynplaine who has a disfigurement which means he has a perpetual smile on his face, a blind girl he rescues and their pet wolf.
Louis Maskell (Flowers for Mrs Harris, My Fair Lady) plays Grinpayne, while Julian Bleach – known for the Olivier Award-winning Shockheaded Peter – will play a corrupt clown Barkilphedro. Sean Kingsley (Cats, Les Miserables, Mamma Mia! and the current run of Jesus Christ Superstar) will take on the role of Ursus.
Elsewhere in the cast Gloria Onitiri (The Stripper, The Bodyguard, The Lion King) plays Josiana, Audrey Brisson (The Flying Lovers of Vitebsk) is Grinpayne's childhood love Dea. Completing the cast is Ewan Black, Alice Barclay, Stuart Angell and Patrycja Kujawska.
Tim Philips and Marc Teitler have composed the music and Carl Grose has written the adaptation. Puppetry will be created by Gyre and Gimble who worked on The Lorax and The Light Princess as well as Running Wild and Elephantom.
The Grinning Man runs at the Bristol Old Vic from 20 October to 13 November with previews from 13 October.