Sean Foley: 'I always feel that comedy sorts the men from the boys'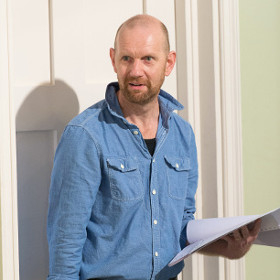 What can we expect from Perfect Nonsense?
Simply put, it's an evening in the theatre with Jeeves and Wooster. More specifically it's an adaptation of one of PG Wodehouse's book, The Code of the Woosters. The conceit of the evening is that Bertie Wooster has been told he's a brilliant raconteur, and should tell one of his stories in the theatre. So he merrily starts off but quickly realises he needs some support, when of course Jeeves magically appears and helps him tell the tale.
It's adapted by a sibling writing team, the Goodale brothers
It's a complete labour of love. Robert and David know their Wodehouse inside out. Robert is an actor as well as a writer, and the show originated as a monologue for him about 20 years ago. We've just expanded and updated it.
Would you describe yourself as a Wodehouse nut?
I wouldn't describe myself as a Wodehouse 'nut', but I'm certainly a fan. It's just such funny writing – because I love comedy, I love Wodehouse. It's wonderful stuff, and Jeeves and Wooster was his crowning glory. The relationship between the central characters is so brilliant.
For Wodehouse newbies, is Perfect Nonsense a good introduction?
I think it is, because it's very funny and straightforwardly laugh-out-loud; it's absolutely my intention that the production appeals to those with no prior knowledge of Jeeves and Wooster. The casting of Stephen Mangan and Matthew Macfadyen is bringing a whole new audience to it.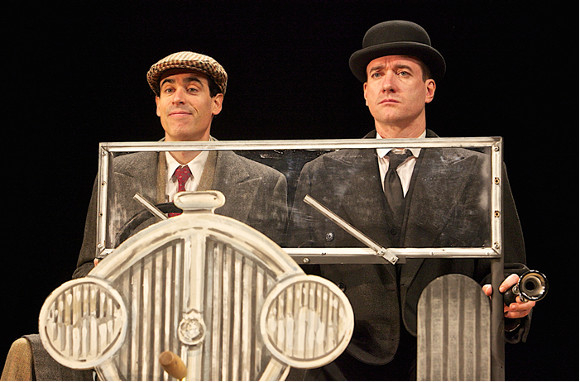 Was the casting easy?
I did a lot of thinking, because with Jeeves and Wooster you have to get it absolutely right. But I can say that I think we've done that. They're obviously both terrific actors, and we're getting as many laughs out of Matthew as Jeeves as Stephen as Wooster. Matthew's perhaps known more as a dramatic actor but he's certainly up to this. I always feel that comedy sorts the men from the boys.
It's the latest in a line of West End comedies you've directed. What's the key to success on those larger stages?
With The Right Size we thoroughly learned the craft of theatre comedy, so by the time we got to doing The Play What I Wrote [2001] we really knew our stuff. And by that stage it didn't feel like too much of a transition, we were just bolting our skillset onto a more commercial model. It's about crafting what you do so that it's available to anyone. I applied the same principles to the 17th century farce I just did at the RSC [A Mad World My Masters] as I do to my West End work.
Your next project, I Can't Sing!, is another scale altogether – what stage are you at?
We've done a tremendous amount of work on it, both in terms of the material and the casting. And recently I've been working hard with designer Es Devlin – I think we've got some fantastic stuff in that department as well. So it's been about 18 months of work to date.
It's interesting that the songs have been released so far in advance
That's because there's been a certain amount of cynicism about the fact it's a musical based on The X Factor – even I thought it was the worst idea I'd ever heard! But when people hear the material they transform their opinion – it's witty, it's satirical, it's fun. So we thought the best way to combat those initial thoughts about the show was to show people a bit of the material, and so far it's worked.
Do you think people are jaded by the screen-to-stage genre?
Perhaps, but what Harry [Hill] does is lampoon the whole world of The X Factor. This isn't a jukebox show, and the cast doesn't feature a load of X Factor contestants. First and foremost we just want to make a really fun and original comedy musical. We don't make enough of them these days and the opportunity this presents to create one should be celebrated.
Perfect Nonsense opens tomorrow (12 November 2013, previews from 30 October) at the Duke of York's Theatre and continues until 8 Mar 2014. I Can't Sing! premieres at the London Palladium on 26 March 2014 (previews from 27 February)