Rothschild musical to get UK premiere in new Park Theatre season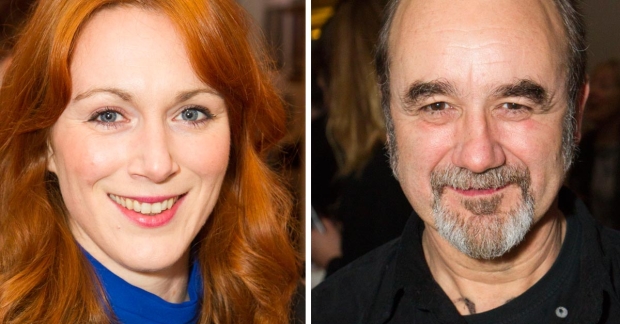 The Park Theatre's new season will feature the UK premiere of Sheldon Harnick and Jerry Bock's Rothschild & Sons.
The musical is about banking family the Rothschilds and their rise from humble beginnings in Germany to their creation of their financial empire and will run in January next year.
Park Theatre also hosts the European premiere of Building the Wall by Robert Schenkkan. The theatre's artistic director Jez Bond will direct the piece which is set in 2019 in an America after Trump, where former security officer Rick is incarcerated and awaiting sentence for a crime. The only interview he grants is to an African American historian called Gloria. It will run between 2 May and 2 June 2018.
The latest play by Torben Betts will get its world premiere production at the Park this year. Monogamy will be directed by Alastair Whatley and looks at the nation's favourite TV cook, whose perfect life is not all that it seems. The show runs from 6 June to 7 July.
Theatre company Simple8 re-imagine EM Forster's seminal novel A Passage to India for the stage in February. Directed by Sebastian Armesto and Simon Dormandy, and adapted by Dormandy, the original is set against the British Raj and the Indian independence movement in the 20s. Simple8 are transposing the story to modern Britian.
David Haig will star in the new season in his play Pressure about two meteorologists tasked with predicting the weather on the D-Day landings in 1944. The piece will be directed by John Dove and the cast also includes Laura Rogers. The play originally ran at the Lyceum in Edinburgh in 2014.
In Park90 there will be the UK premiere of US comedy There or Here, about a couple outsourcing their pregnancy to a woman in India. The show runs from 23 January to 17 February.
A Princess Undone, written and directed by Richard Stirling, follows Princess Margaret in 1993 and runs from 20 February. Philip Ridley's Vincent River, which originally premiered in 2001, will be revived here, directed by Robert Chevara. The UK premiere of Selina Fillinger's Faceless, about a young teenager who is convinced to convert from Christianity to Islam, will run from 17 April.
Anthea Stevens' Schism is revived, starring the playwright, and directed by Lily McLeish. The show looks at a meeting between a failed architect and a young student with cerebral palsy.
The Park90 season ends with Beirut, by Alan Bowne, directed by Robin Lefevre. The piece is set in a quarantined room in New York City, which is home to the infected Torch.