Rose stages Bennett's Single Spies and The Lion, The Witch and The Wardrobe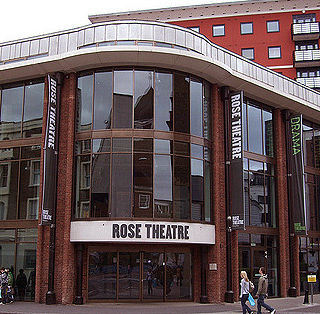 The Rose Theatre, Kingston is staging a major revival of Alan Bennett's Single Spies later this year, and a Christmas production of The Lion, the Witch and the Wardrobe.
Single Spies – a double bill of An Englishman Abroad and A Question of Attribution, will run from 30 September to 11 October 2014 (previews from 25 September), directed by Sarah Esdaile.
The one act plays centre on Guy Burgess and Anthony Blunt, both members of the notorious 'Cambridge Five' spy ring. They were first seen at the National Theatre in 1988.
Single Spies, which runs until 30 September, is followed in the main house by The Lion, The Witch and the Wardrobe (4 December to 4 January, previews from 30 November).
Theresa Heskins' adaptation of CS Lewis' children's classic will be directed by Ciaran McConville. The story centres on the Pevensie children, who are evacuated to a grand country house where they discover a magical kingdom accessible by a dusty old wardrobe.
The Rose no longer has an artistic director, following the departure of Stephen Unwin. The venue's chief executive Robert O'Dowd said: "There has been a real buzz around the theatre since the launch of the new strategy with audiences really engaging with the diverse programme at the Rose."
Alongside the two in-house productions, the Rose will also host work including Northern Broadsides' She Stoops to Conquer, Les Enfants Terribles' The Trench and Bill Kenwright's production of Agatha Christie's Black Coffee.