Pullman's Grimm Tales extends at South Bank Bargehouse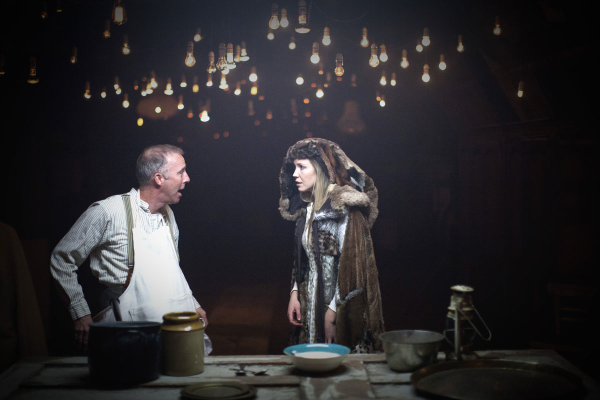 Philip Pullman's Grimm Tales for Young and Old: An Immersive Fairytale has announced an eight week extension at The Bargehouse on London's South Bank.
The production, which opened in November, will now play through to 11 April 2015, with additional matinee performances during half term and Easter holidays.
The show is performed in a four-storey warehouse. According to press material, "Retaining the original grittiness of the tales, imaginations of all ages will be set alight before being left alone to explore the immense and masterfully designed world of Brothers Grimm."
Adapted and directed by Philip Wilson, the production, which originated at Shoreditch Town Hall early last year, features tales including The Frog King, The Three Little Men In The Woods, Faithful Johannes, ThousandFurs, The Goose Girl at Spring and Hansel and Gretel.