Othello (Leicester Square Theatre)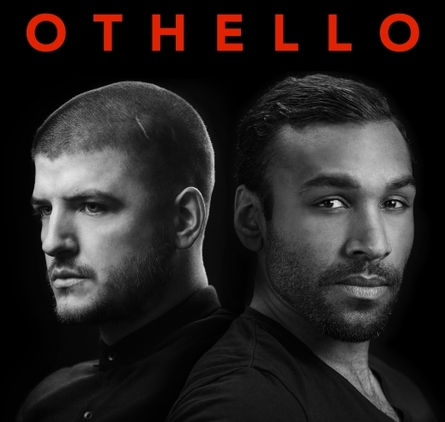 On the day Britain lost its Culture Secretary I was hoping to report that, against all the odds, theatre was somehow surviving without Maria Miller's help.
In fact I'm sure it is, but, alas, this flat and unconvincing Othello is not the proof I was looking for. Grassroots Shakespeare's two-hour version of the tragedy is trivial at the start, hammy at the end and without much to redeem it in between.
Nari Blair-Mangat in the title role had his Moorish swagger down pat, but none of the famous eloquence of the outcast soldier of fortune is in evidence. Instead he communicates mainly by lifting, hugging and strangling his fellow cast members. His Othello is very physical; his oft-quoted acquaintance with the "green-eyed monster" of sexual jealousy happens suddenly, and mainly in the form of animalistic roars.
He is egged by James Alexandrou as Iago, here remoulded as a skindhead East Londoner – another fan of the manly embrace. But his blokeish characterisation has all the grace and subtlety of Phil Mitchell after a few too many at the Queen Vic.
Worse still, his scheming is played for laughs almost throughout, with the result that when he asks "How am I then a villain?" the simplest answer is that he isn't. Neither the hero, nor the villain, nor anybody in particular is convincing enough to make us care very much at all what is going on.
The tiny Leicester Square Theatre Lounge, in which my bar stool was so tight against the chap in front that I couldn't close my legs, was no great helper. Othello is a busy play which needs breathing room, and is ill-served by a stage that barely fits three actors.
But even with infinite space I would struggle to recommend this half-baked Shakespeare, where the only real tragedy is that some people paid for a ticket.