Old Red Lion to stage World Premiere of Arthur Miller's first play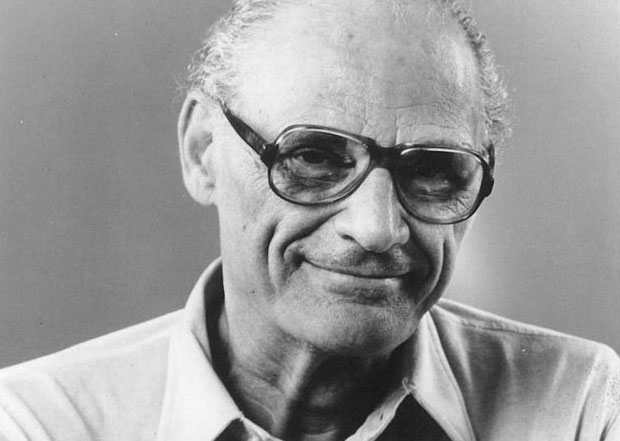 The World Premiere of Arthur Miller's first play, No Villain will open at the Old Red Lion Theatre this December, marking the centenary year of one of America's greatest dramatists.
In 1936, Miller was a twenty year old sophomore at the University of Michigan. Over six days during spring break he wrote his first play, No Villain. The aim was to win the prestigious Avery Hopwood award and more importantly the $250 prize he needed in order to return to college the following year. He won the award that year (and the next) but the play was never produced, until now.
From 8 December 2015, Sean Turner and the Old Red Lion, in close association with the Miller Trust, will present No Villain, which tells the story of a strike in a garment factory that threatens to tear a family apart.
Other highlights of the new season at the Islington venue include Kate Kennedy's black comedy The Win Bin, shortlisted for this year's Papatango new writing prize. Peter Hamilton's Playground places a series of brutal child murders among the idylls of Enid Blyton in October.
November sees Clive Judd (Captain Amazing, Little Malcolm and his Struggle Against the Eunuchs) direct Simon Longman's Sparks, described as a "deeply moving drama of two women brought together over one boozy night after what seems to be a lifetime apart."
The season is rounded out in January with the first full-length London run of Eddie Elks' acclaimed Botallack O'Clock, which tells of the last days of artist Roger Hilton CBE, a production that earned a five star Time Out Critics' Choice on its debut in 2012.
Talking about the new season, Old Red Lion artistic director Stewart Pringle said:
"I'm delighted that we'll be making history with Sean Turner's production of Arthur Miller's first play, which is such a fascinating and properly excellent work.
"To have teams like Sara Joyce and Kate Kennedy returning, and directors like Clive Judd and Ken McClymont helming these heartbreaking, humane scripts is a total joy. And then in January we have the return of Eddie Elks' Third Man Theatre with Botallack O'Clock, which is a bit of a dream come true for me."
Tickets for the new season at the Old Red Lion are now on sale here.