New Simon Stephens play, Lucy Ellinson as Macbeth, Gypsy and Jarvis Cocker in Royal Exchange season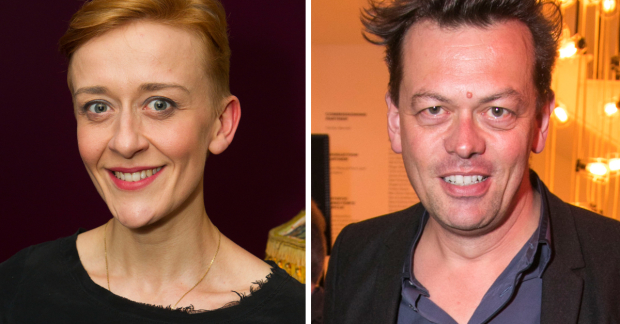 The Royal Exchange's new season, artistic director Sarah Frankcom's final as head of the venue, has been announced, with a new play by Simon Stephens in the mix.
Frankcom will direct Light Falls, a new piece by Stephens about a family being drawn back together following a devastating event. The play will feature new original music by Jarvis Cocker and runs from 24 October to 16 November.
Lucy Ellinson will take on the role of Macbeth in a new production at the Royal Exchange in September. Christopher Haydon directs the piece which also features Ony Uhiara as Lady Macbeth. Haydon reunites with Ellinson following his production of Grounded at the Gate Theatre in which Ellinson also starred. Macbeth runs from 13 September to 19 October.
Writer and director Neil Bartlett will stage 24 Hours of Peace, a 24-hour-long performance created using the words of 100 contemporary peace workers. The event will take place on Remembrance Sunday, on 10 November 2019 and marks the 100th anniversary of the first Remembrance Sunday.
Director Jo Davies returns to the Royal Exchange with a revival of the Broadway musical Gypsy which will run from 30 November to 25 January 2020. Casting for the show is yet to be announced.
In February, Bryony Shanahan will direct Andrew Sheridan's version of Emily Brontë's Wuthering Heights from 7 February to 7 March 2020, while RashDash return to Manchester with Oh Mother, exploring motherhood alongside their own mums, in September in the Studio.
A new production of Charlene James' Cuttin' It will run in the Studio theatre from January directed by Nickie Miles-Wildin. The piece follows Muna and Iqra, two girls from Somalia, in its exploration of FGM in the UK.
Current commissions under development at the theatre include Rockets and Blue Lights by Winsome Pinnock and a new play by Zodwa Nyoni about the 1945 Pan-African National Congress in Manchester. A new musical is also being developed by Maxine Peake and Seiriol Davies, while Testament is working on a new play.
Frankcom said" "Simon Stephens was the first writer I commissioned for the Royal Exchange so it seems apt that my final production as artistic director should be his richly layered new play about the north.
"I'm proud of the work we have made and the stories we have told in the last five years here at the Exchange, and this season feels very reflective of that."