New Shoreditch Town Hall season announced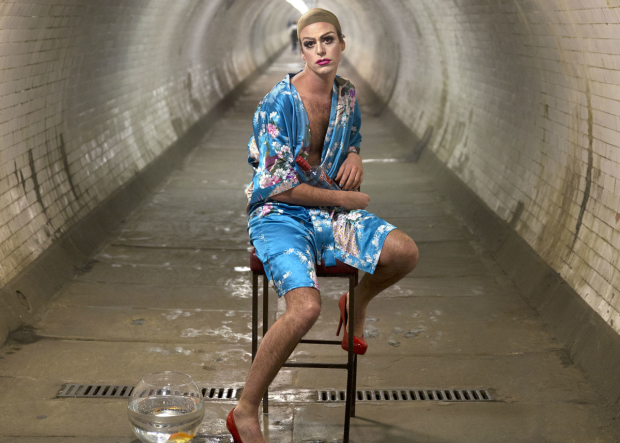 The new season for east London venue Shoreditch Town hall will include I Am Not Myself These Days (1-12 March), with Tom Stuart reprising his role following a run at Edinburgh fringe.
The show is based on Josh Kilmer-Purcell's autobiography set in 1990s New York, focusing on the life of an alcoholic drag queen.
Elsewhere Wardrobe Ensemble bring back their show 1972: The Future of Sex (12-23 April), following its award for acting excellence from The Stage. Andrew Schneider brings YOUARENOWHERE, his high-speed physics lecture to the venue from New York as part of the Lift Festival this year.
Greg Wohead will also perform the UK premiere of his solo re-enactment of Elvis Presley's 1968 Comeback Special – called Comeback Special (22-26 March).
Shunt artists Nigel Barrett and Louise Mari also stage an alternative Valentine's party with games on February 12 and Verity Standen brings her a capella piece Mmm Hmmm back to London (13-16 April).