New Philip Ridley play about housing crisis premieres next year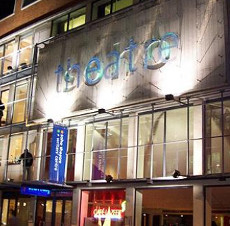 A new comedy from award-winning writer Philip Ridley about the current housing crisis will premiere in Bristol and London next year.
According to press material the play, titled Radiant Vermin, is the first "full-on comedy" by the acclaimed writer of The Fastest Clock in the Universe and The Pitchfork Disney.
Billed as a "wickedly comic satire", it centres on a young couple who are offered a way out of the housing crisis, and just how far they're prepared to go to get the home they've always wanted.
It will play Bristol's Tobacco Factory Theatre from 27 February to 7 2015 March before a five-week season at the Soho Theatre from 9 March to 12 April.
Radiant Vermin will see a reunion of Ridley with the company Supporting Wall, who recently mounted productions of Tender Napalm and Dark Vanilla Jungle, led by director David Mercatali.
Casting is yet to be announced.