My Top 5 Showtunes: Clare Halse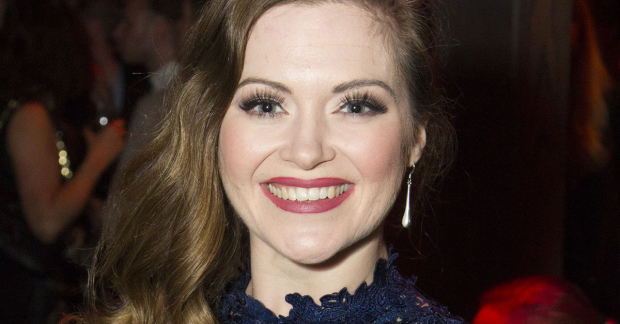 Clare Halse is a recent Arts Ed graduate who already has several West End credits to her name including Wicked, Shrek and Chichester Festival Theatre's acclaimed production of Gypsy.
She is currently starring as Peggy Sawyer in the revival of 42nd Street at Theatre Royal Drury Lane. Click here for more information and to book tickets.
We caught up with Clare and asked her: "If you were stranded on a desert island which five showtunes could you not live without?"
---
1. "Some People" from Gypsy
I love the grit behind this song, it introduces you to Mama Rose and all her steely determination and you are immediately sucked into her crazy world. To be fair, I loved hearing Imelda Staunton sing any of her songs. We were blown away by her on a daily basis!
2. "Sunday" from Sunday in the Park with George
It's just beautiful isn't it? I remember learning the joy of ensemble singing through this song at ArtsEd, it soars and builds so wonderfully. I was lucky enough to see Jenna Russell and Daniel Evans in this show. Let's hope it makes a come back soon.
3. "I'm Here" from Color Purple
I saw Cynthia Erivo and the cast of Color Purple on Broadway in December last year and let's just say I took a good hour to stop crying afterwards. I was overwhelmed by everything, but the music was just so emotional.
4. "It Won't Be Long Now" from In the Heights
The main way I connect to music is through dance. It is my biggest passion in life and when I hear a song I like, I want to find me a studio and get moving. This is my 'go to' song when I want to have a boogie! I loved watching Drew McOnie's choreography in this show, every move was musically driven and full of energy.
5. "42nd Street" (and the dance break!) from 42nd Street
I have fallen happily in love with the musical I am performing in currently. We have a big band of nineteen in the Drury Lane orchestra pit and the sound they make is immense. It's an exercise in being together when you have 30-odd tappers on the stage. We are almost a part of the band in this final number. It is a feast for the ears and eyes!