My top 5 showtunes: Alex Parker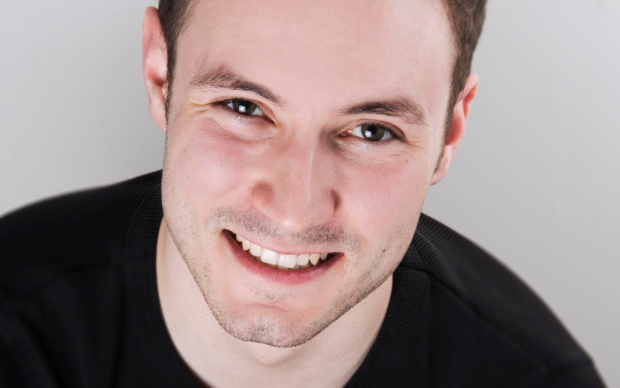 Alex Parker is currently assistant musical director on Les Miserables. His previous theatre credits include Andrew Lloyd Webber's Stephen Ward, Putting it Together (St James' Theatre) and Guys and Dolls (Chichester).
Last year he produced A Little Night Music at the Palace Theatre and he returns to the same venue in November with Kings of Broadway starring Richard Fleeshman, Janie Dee and more.
He is also producing a community production of Sunset Boulevard at the Yvonne Arnaud from 7 -10 October.
We caught up with Alex and asked him: "If you were stranded on a desert island, which five showtunes could you not live without?"
---
"Prologue" from Follies
AP: This doesn't have a vocal, but it is certainly one of my favourite pieces of theatre music. This is the opening sequence in Stephen Sondheim and James Goldman's masterpiece Follies. My favourite musical theatre music, as obvious as it sounds is music that transports you immediately, and ideally a magical one. Listen to this with headphones in you get lost in old Hollywood, Broadway, showbiz etc etc. Or better still, go and see and hear it live!
"Fable" from The Light In The Piazza
AP: I first came across The Light In The Piazza and this song about eight years ago. And not only was that when I discovered Adam Guettel's music, but also the wonderful Victoria Clark who originated the character Margaret who sings this song in the show. The song, the orchestration, and the climatic point of the song being on the word 'love' makes it a perfect formula. And I love the fact that this song is not the 11 o'clock number of the show, it is the finale making it even more poignant. If you have never listened to The Light in the Piazza, it is essential you do – and I wish someone would hurry up and produce its London premiere – this show needs to be seen!
"As If We Never Said Goodbye" from Sunset Boulevard
AP: I adore this song. In my opinion it is the best song Andrew Lloyd Webber has written – ("Till I Hear You Sing" being a close second). I remember being in the car on the way back from swimming club when I was 13 and hearing it sung by Petula Clark on the radio, and thinking it was fantastic. It perfectly captures the moment in the show and every single time I hear the song and no matter how many times I hear it, I think it is thrilling.
"Waiting For The Girls Upstairs" from Follies
AP: This is one of the only musical theatre octet's around, and I believe the only one Sondheim ever wrote. I wrote my dissertation at University on Follies, and it for me is one of the ultimate shows with one of the greatest scores for a show ever written. I love all the songs in Follies, but this one in particular has always been one of the most exciting to me and every time I have seen it or conducted it, the structure and the journey it takes you on is really wonderful.
"Company Opening" from Company
AP: Company is awesome. The ultimate ensemble musical. This opening number is one of the trickiest openings to a show, but when it comes together, it is so exciting. Whether performed with just a piano, orchestral or whatever guise, this song hits the spot when engaging the audience at the beginning of the show.
AP: The main reason I love these five songs is because they can be constantly reinvented – there construction and brilliance allows for constant effective reinterpretation. To me, they never get old or boring.