Monica Dolan: 'The actor in me is very different to the writer in me'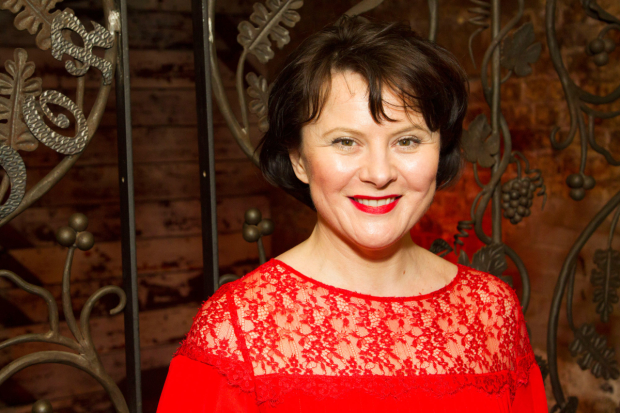 I always wanted to be a writer as well as an actor. I just thought that writing was more of an intellectual thing, and was a bit wary about being an academic. My family is quite academic and doing acting was a way of being clever but not having to compete. But I inherited a love of literature from my dad. Plays are where literature and acting meet. It doesn't feel like an unnatural thing for me to do.
I was irritated with myself for never having sat down to write, despite wanting to do it for a long time. That's the reason I wrote The B*easts. I first thought, I would write this one for practice but the one I wrote for practice is the one that I'm doing. It's a bit more freeing to think like that.
The actor in me is very different to the writer in me. If I get a word wrong I can hear the writer in me sighing. With other playwrights I always try to get the words exactly right because there's always a reason that they've put them in there. To begin with I was thinking I wasn't really a writer so I wasn't really as respectful of the words. But now we've done cutting and shaping of text I've become a bit more precious.
The first time I performed the play to people I was terrified. I had invited eight friends over to my sitting room for wine and sausage rolls. The night before I decided that the play was really awful and I didn't want to lose eight friends in one night. But I didn't ring them to tell them not to come, and the next day the actor in me kicked in. I thought: 'we're going to sell this'.
I've never done the Fringe before. I've done eight shows a week before, but then you get a day off. Which you don't in Edinburgh. Here there's one day off a month. I think part of me felt it was shameful that I had got to this age and hadn't ever performed at the Fringe.
The B*easts felt like it was a bit challenging, but Edinburgh is the place you want to be challenged. It's the place to try things out. It will be really interesting to see who its audience is. The B*easts is tough subject matter. There are reveals in the story so I don't want to say too much about it. It's to do with us as sexual beings. The character I play is able to talk about certain things without embarrassment because she has a clinician's eye.
The B*easts runs at the Underbelly until 27 August.