Mel Giedroyc joins Patti LuPone and Rosalie Craig in the Company West End revival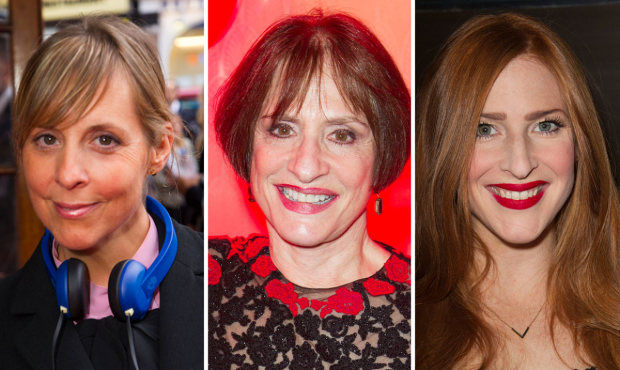 Mel Giedroyc will join Patti LuPone and Rosalie Craig in the West End production of Stephen Sondheim's Company.
Directed by Marianne Elliott (War Horse, Angels in America), the show will cast the lead character of Bobby as a woman – Bobbi. Craig will play Bobbi while LuPone will play Joanne, Giedroyc has been cast as Sarah. The show includes such numbers as "Being Alive", "The Ladies who Lunch", and "Side by Side". The production will open at the Gielgud Theatre in September 2018.
Giedroyc's previous credits include The Rocky Horror Picture Show, Eurobeat and New Boy. It was announced in October that she would be appearing as Beatrice in the forthcoming Rose Theatre Kingston production of Much Ado About Nothing.
Giedroyc said: " It's been an ambition of mine to be in a Sondheim show, and to be working alongside Rosalie Craig and Patti LuPone and to be directed by the genius director that is Marianne Elliott is just the icing on the cake."
Elliott added: "I am so pleased that Mel is going to join our Company to play Sarah. She has all the qualities I was looking for in the role of Sarah. She is a unique and gifted comic actress and another amazing and talented woman to add to the cast."
The show also has design by Bunny Christie, musical direction by Joel Fram and choreography by Liam Steel. Further casting will be announced.
Company runs at the Gielgud Theatre from 28 September 2018.