Matt Trueman: festivals are a fruitful format for change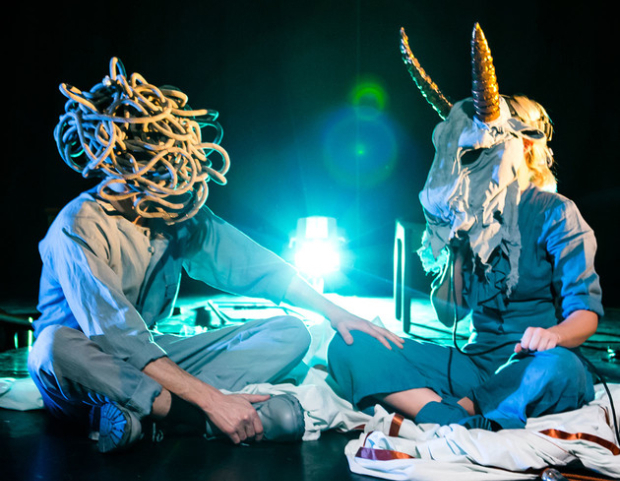 It's that time of year again: festival season. From now until the end of August – a third of the year, no less – the calendar is a relay race of arts festivals across the length and breadth of the country.
Performing arts festivals have proliferated over the last decade. Some have long histories – Norfolk and Norwich Festival dates back to 1824 – but many more have sprung up in the last ten years or so: Mayfest in Bristol, Transform in Leeds, BE, HighTide, Caravan. Some venues even host their own, ditching the usual seasonal structure for something more self-contained.
Festivals allow for a flurry of activity: a concentration of performance. The driver is often economic. For a certain type of theatre, there's strength in numbers. Small-scale independent companies, particularly emerging artists, can struggle to attract an audience on their own. In a festival context, however, they become part of something bigger. That means a ready made audience for them to tap into.
That's good for artists, but it's good for audiences too. Festivals encourage people to try new things, to take risks with what they choose to see. The audience that an artist like Bryony Kimmings pulls into Mayfest may well end up at the new Jamal Harewood show or something by a local company like Massive Owl. The Yard's NOW festival pairs up experimental artists in a two-for-one deal. Audiences are encouraged to experiment as much as artists.
Some critics have raised concerns that festivals are exclusive – art for art lovers
Festivals enable cross-pollination – not just of audiences, but of ideas. One of the things I love most about the Edinburgh Fringe is the way shows start speaking to one another. Seeing so much theatre in such close proximity, it's impossible not to notice echoes and overlaps across different shows – shared obsessions that seem to express something of the moment we're living in. On a surface level, that might mean a wealth of work about a particular subject, say, mental health or the financial system, but it runs deeper than that. Shows start to inform and enrich one another. We fill in the gaps.
As such, a festival can be much more than the sum of its parts. Producers become curators, not only thinking about what they programme, but how they programme it. That runs deeper than putting together a balanced line-up. It's about where and when performances take place, how they sit next to each other and what makes them extraordinary.
That's what makes festivals such a fruitful format for change – they're extraordinary. Festivals are self-contained and distinct. At their best, they function as interruptions. Because they operate by different norms, to different economic models and different timescales, they can present fresh possibilities.
That can lead the way to lasting change. By putting Gatz, Elevator Repair Service's six-hour word-for-word version of The Great Gatsby, into the West End four years ago, LIFT arguably laid the ground for a riskier, edgier commercial sector. Headlong's 1984, Robert Icke's Oresteia and Ivo van Hove's A View from the Bridge have all followed it into town.
There are countless other examples. Pianos were first left in public spaces as part of Birmingham's FIERCE festival. The Globe to Globe festival changed the way we see Shakespearefor good, not to mention sparking the Hamlet world tour. World Stages London, which brought Three Kingdoms to the Lyric Hammersmith, turned a generation of young theatermakers on to European approaches. LIFT is often cited as pre-empting site-specific theatre, more than a decade before it became fashionable.
Some critics have raised concerns that the festival model is fleeting, that it diverts funding and audiences from a year-round programme of work serving a local audience, even that it's exclusive – art for art lovers.
That's not entirely wrong, but, where that culture exists, it is the fleeting, temporary nature of festivals that makes them such a potent programming model.