Major new musical development scheme launched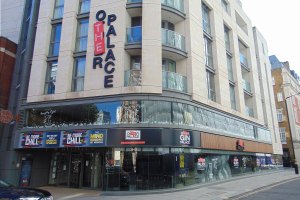 Burnt Lemon Theatre and The REcreate Agency have announced the launch of a brand-new musical theatre development scheme called Overture.
Presented in partnership with The Other Palace, Birmingham Hippodrome, Sheffield Theatres, MAST Mayflower Southampton, The Hope Mill, Warwick Arts Centre and China Plate, the scheme's mission is to develop the skills of underrepresented musical theatre writing teams and nurture their relationships with both theatrical venues and talent.
Hannah Benson, artistic director at Burnt Lemon Theatre, commented: "As a company developing musicals, it can feel like an uphill battle figuring out what you need at every stage of a musical's development to take the production from page to stage. So often we feel like we're running without support, so I'm thrilled that we can attempt to mitigate this and provide an opportunity for artists to learn the foundations of making a musical, removing some of the hurdles that Burnt Lemon and many of our peers have faced along the way."
Emily Beecher, co-creative director and producer at The REcreate Agency, added: "Developing a musical is a huge undertaking from start to finish, and it's even harder for underrepresented creatives. Creating The Good Enough Mum's Club with an all-female team has been a decade-long project for me, and so I'm delighted to help launch Overture – a new programme that will support musical theatre teams to better understand the intricacies of navigating musical theatre creation, whilst also allowing them to develop their unique voices, something that's cutting missing from the UK musical scene."
Applications for the scheme are now open, with a deadline of Sunday 18 June 2023, and teams from underrepresented backgrounds in the UK are encouraged to apply; including those from the Global Majority, working-class backgrounds, neurodiverse and disabled teams, trans and gender non-conforming and female-led teams. At least 50% of the places will be set aside for female and non-binary-led groups and an additional travel bursary is also available to ensure accessibility for those from all across the UK.
In total, six teams will be selected for the pilot programme, each receiving £1000 in seed funding, ten skill development workshops led by top practitioners (from September to November 2023), mentorship, peer-to-peer learning, and an industry showcase at The Other Palace. They will also be guided through next-step opportunities with the scheme's partner venues.
The successful applicants will be announced at the end of July. For more information, visit www.overturemusicals.co.uk