Maggie Smith stars in big screen adaptation of Bennett's Lady in the Van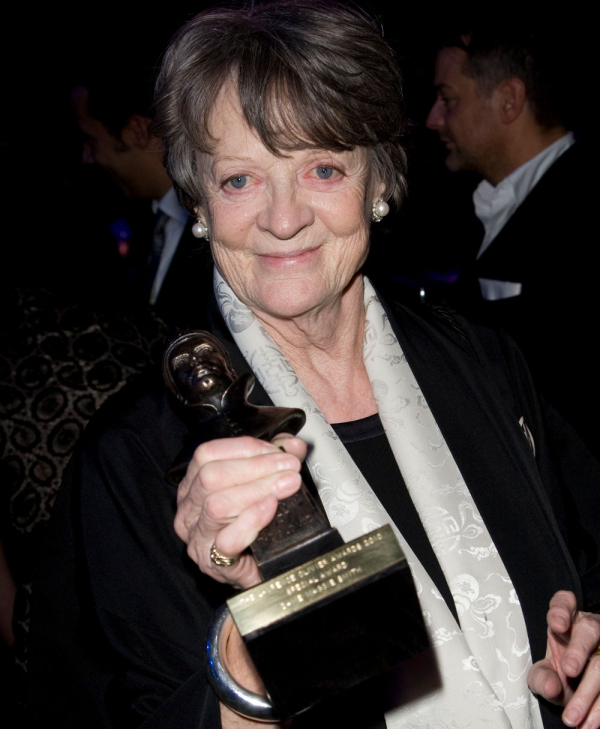 Maggie Smith and Alex Jennings will star in Nicholas Hytner's film adaptation of Alan Bennett's The Lady in the Van.
The film will go into production in London in the autumn, with production company TriStar aiming to release it worldwide in late 2015.
Hytner directed the original stage productions and big screen adaptations of Bennett's plays The Madness Of King George and The History Boys, and helmed the first stage outing of Lady In The Van, which starred Smith in the title role, at the Queen's Theatre in 1999.
The Lady In The Van is adapted from Bennett's book about the real-life character Miss Shepherd, who parked her camper van in the front garden of the author's London home and stayed for 15 years.
Smith was nominated for a Best Actress Olivier for her performance in the original production.
Jennings, who will play Bennett in the film, recently played the author in his autobiographical pieces Hymn and Cocktail Sticks at the National Theatre, under Hytner's direction.
"My collaboration with Alan Bennett has been at the centre of my creative life, and this true story is perhaps his most compelling and remarkable," said Hytner, who steps down as artistic director of the National Theatre next April.
"Maggie Smith and Alex Jennings are two of Britain's greatest actors, and they – like [producers] Kevin Loader and Damian Jones – are old colleagues. And it gives me particular personal pleasure to be working again with Tom Rothman, my longest-standing friend in the American film industry."