Lindsay Lohan follows Speed-the-Plow with Oleanna?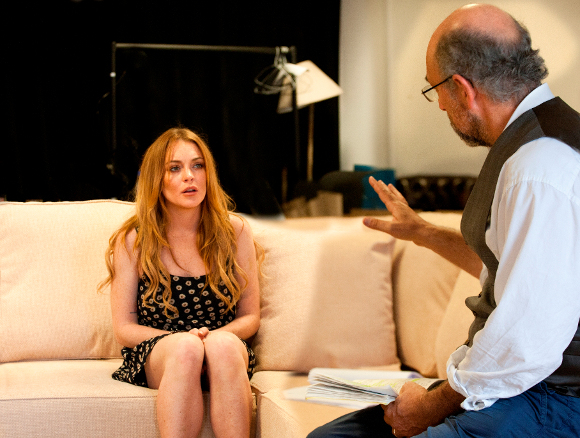 Following her recent West End debut in Speed-the-Plow, Lindsay Lohan has indicated that another Mamet play is in the offing.
She recently posted a 'selfie' on Instagram with the words: "And so it is. ONE MAMET DOWN!!! Next stop. 1 year #OLEANNA."
In Speed-the-Plow, which was directed by Lindsay Posner and also starred Richard Schiff and Nigel Lindsay, Lohan followed in Madonna's footsteps as a the manipulative Karen in Mamet's 1988 Hollywood satire.
Oleanna is a two-hander that centres on an American university student who, when faced with failing a course, accuses her male professor of sexual harassment.
The 1993 Royal Court premiere, directed by Harold Pinter, had Lia Williams performing opposite David Suchet, while the 1994 film starred Debra Eisenstadt and William H Macy.