Lesley Sharp to star in Simon Stephens' adaptation of The Seagull at Lyric Hammersmith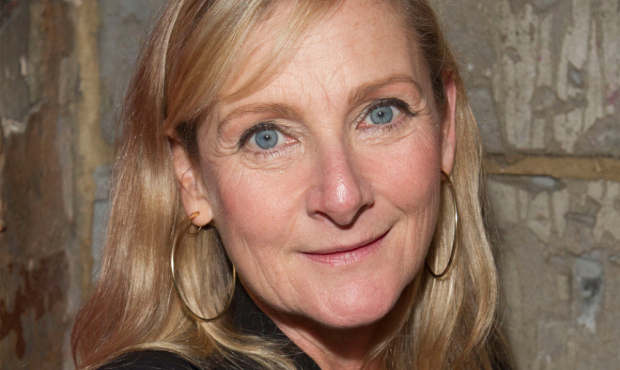 The Lyric Hammersmith has announced its new season, with highlights including Simon Stephens' new adaptation of Anton Chekhov's The Seagull starring stage veteran Lesley Sharp.
The season will kick off in April with the Lyric's co-production of City of Glass. Following its premiere at HOME in Manchester this week, Duncan Macmillan's adaptation of Paul Auster's novel will run at the Lyric from 26 April to 20 May, with previews from 20 April.
This is followed by two returning productions from Amici Dance Theatre, a dance organisation that integrates able-bodied and disabled artists and performers. Their pieces 35 Amici Drive and Tightrope run from 23 to 27 May.
From 20 June to 15 July (previews from 14 June), the Lyric presents the UK premiere of Ferdinand von Schirach's Terror. Translated by David Tushingham, Terror tells of a fighter pilot who ignores orders and shoots down a hijacked plane, killing 164 people to save 70,000. Directed by Lyric artistic director Sean Holmes, the interactive courtroom drama asks the audience to decide the fate of the pilot.
Later in the year, Lesley Sharp will return to the stage, playing Irina Arkadina in a new adaptation of Anton Chekhov's The Seagull by Lyric associate artist Simon Stephens. Further casting for the production which runs from 10 October to 4 November (previews from 3 October) is yet to be announced. Sharp's most recent theatre credits include A Taste of Honey at the National Theatre in 2014 and Ingredient X at the Royal Court in 2010. She was nominated for an Olivier Award for her last Chekhov role, in Uncle Vanya at the National Theatre in 1992.
Completing the season will be the return of the Lyric pantomime – a new production of Jack and the Beantstalk by Joel Horwood, co-directed by Jude Christian and Sean Holmes, which runs from 25 November to 6 January, with previews from 18 November.