Keith Allen to star in A Christmas Carol at Nottingham Playhouse and Alexandra Palace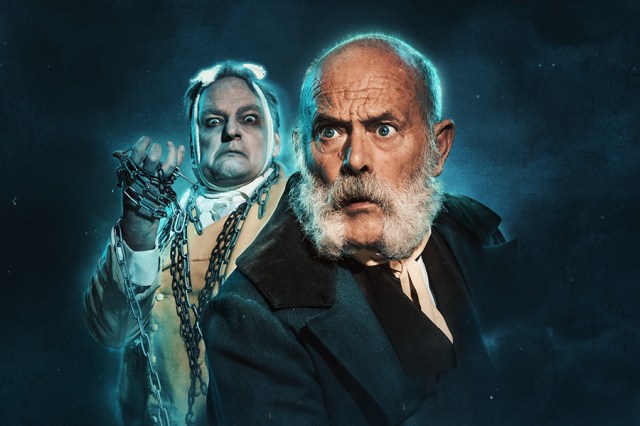 Nottingham Playhouse and Alexandra Palace Theatre are set to bring back Mark Gatiss' adaptation of A Christmas Carol, and the complete cast lineup has been revealed.
Keith Allen, known for his work on stage and screen, including Shallow Grave and Kingsman: The Golden Circle, will take on the role of Ebenezer Scrooge in the revival.
Other lead cast members include Peter Forbes, seen in Follies at the National Theatre, who will portray Marley, and Leona Allen, known for The Devil's Hour on Amazon Prime, who will play Caroline. James Backway, recognised for his role in War Horse at the National Theatre and West End, will take on the character of Fred. Rebecca Trehearn (Cinderella) will take on the character of Mrs Cratchit.
Geoffrey Beevers will serve as the Narrator, Angelina Chudi will play Belle, Edward Harrison will portray Bob Cratchit, Bettrys Jones play the Ghost of Christmas Past, Joe Shire will take on the roles of Fezziwig and the Ghost of Christmas Present, and Ryan Weston will play Tiny Tim.
In Nottingham, the roles of Edwin Cratchit will be shared by William Barker and Charlie Westlake, while Grace Cratchit will be shared by Madison Spencer-Ogiorumua and Ava-Jade Wolstenholme. In London, Edwin Cratchit will be shared by Joshua Beswick, Oliver Dawson, and Alex Gross, and Grace Cratchit shared by Esme Gupta-Wright, Anaya-Sky Lueshing, and Cherry Mitra.
Based on Dickens' classic spooky festive show, the piece will run first in Nottingham from 27 October to 18 November, before transferring to London for a season from 24 November to 7 January.
The creative team behind the revival includes writer Mark Gatiss and director Adam Penford. Other key members are Paul Wills (designer), Philip Gladwell (lighting Designer), Ella Wahlström (sound designer), Nina Dunn for PixelLux (video designer), Georgina Lamb (movement director), Tingying Dong (composer), John Bulleid (illusions designer), Ginny Schiller CDG (casting director), Verity Naughton CDG (children's casting director), Matthew Forbes (puppet designer and director), Tom Attwood (musical director), Kate Godfrey (voice and dialect coach), and Joseph Marshall (associate designer).