Jeeves and Wooster extends to Sep 2014, Macfadyen and Mangan continue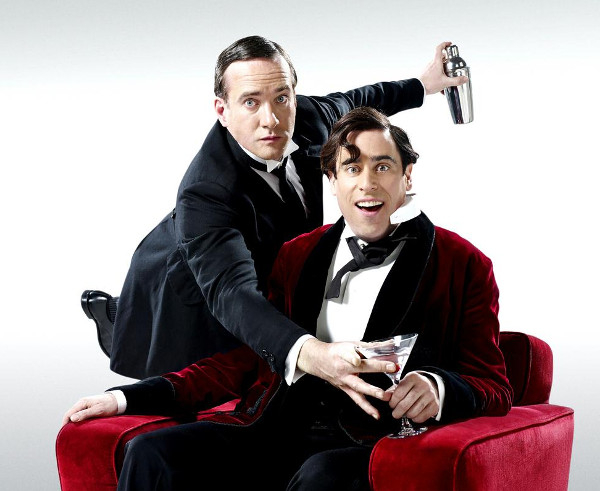 The WhatsOnStage Award nominated comedy Jeeves and Wooster in Perfect Nonsense has extended its run at the Duke of York's Theatre until 20 September 2014.
Matthew Macfadyen and Stephen Mangan will continue to play the parts of the charmingly incompetent Bertie Wooster and his unflappable valet Jeeves until 5 April 2014, with further casting yet to be announced.
Written by siblings Robert and David Goodale, Perfect Nonsense is adapted from PG Wodehouse's The Code of the Woosters (1938), the first installment in the 'Totleigh Towers' saga.
Director Sean Foley (The Ladykillers, What The Butler Saw) said: "When the Goodale brothers' exceptional script, based on PG Wodehouse's quintessential English double act of Jeeves and Wooster, was shown to me, I immediately knew I wanted to do it.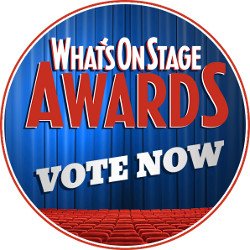 "Wodehouse is one of the greatest, if not the greatest, English comic writer, and the challenge of putting his finest creation on stage for the very first time is a tremendously exciting one."
Perfect Nonsense is produced in the West End by Mark Goucher and Mark Rubinstein
See what our chief critic Michael Coveney thought of the show here and listen to the podcast from our outing.
Perfect Nonsense is nominated for Best New Comedy in the 2014 WhatsOnStage Awards, click here to vote for your favourites.
Come on our hosted WhatsOnStage Outing on 28 April and get a top-price ticket, free programme and access to our exclusive post-show Q&A with new cast members Robert Webb and Mark Heap all for £32.50