How the Other Half Loves extends and transfers to Duke of York's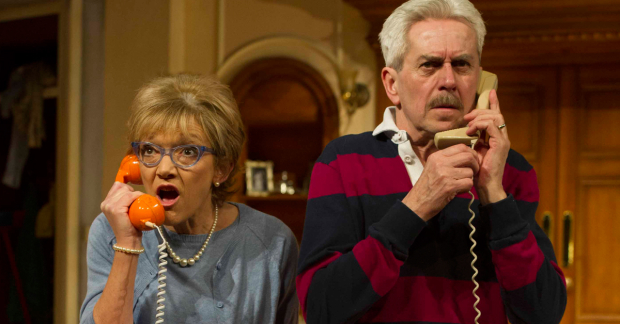 The West End production of Alan Ayckbourn's farce How the Other Half Loves has announced a 12 week extension, moving theatres in the process.
The show, which is currently running at the Theatre Royal Haymarket, will transfer to the Duke of York's Theatre from 7 July and play until 1 October.
Directed by Alan Strachan, the cast includes Nicholas Le Prevost and Jenny Seagrove. Replacing Tamzin Outhwaite as Teresa Phillips will be Andrea Lowe.
Ayckbourn's play about matrimonial mishaps is considered to be one of his most famous comedies and returns to the West End after originally opening in 1970.
Read our review of the production here.
How the Other Half Loves is booking at the Duke of York's from 7 July to 1 October.