Guest blog: Tayo Aluko on performance and protest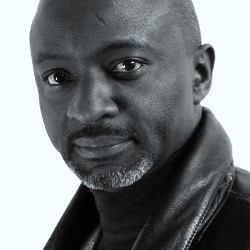 "I have done the state some service, and they know't" are words Shakespeare wrote in the 17th Century for Othello, but continue to be performed worldwide to this day.
Even though British audiences last heard them emanate from Paul Robeson's lips in Stratford-upon-Avon in 1959, his rendition remains the reference point for that part, for perhaps no other actor in history could claim to have played a role that would have had so much resonance with his own life: a giant of a talent constrained by the jealousies of smaller minds. Even though Robeson had suffered blatant racism from his youth in America, he found a great vehicle for channelling his anger – his art, which he sought to use as his "weapon for the freedom of [his] people, and the freedom of all people". The effectiveness of this weapon in inspiring workers and freedom fighters around the world led to he himself becoming "oppressed by the State", but remaining defiant to the end.
Closing the first week of our Paul Robeson Art Is A Weapon Festival on Sunday were the Birmingham Clarion Singers, who sang songs celebrating the brotherhood of man and of struggle, finishing with "Nkosi silel i Africa" – the Zulu hymn that formed a backdrop to the South African people's liberation struggle, and was featured in the hit movie Cry Freedom. Who could forget how stirring was the singing of those people in keeping their spirits up against the brutality of the Apartheid regime? Or the Spirituals and protest songs that galvanised the freedom fighters during the American Civil Rights Movement?
One of my most vivid memories in the theatre was seeing Fiddler on the Roof sometime in the early 1980s and being moved by the haunting but dignified beauty of the sad chorus "Anatevka" sung by a Jewish people as they were forced off their land. For a Nigerian boy newly arrived in London to be made to immediately feel and share the pain of an exiled Eastern European people from an earlier century, we are clearly dealing with some potent stuff. The West End currently offers at least one other major production – Brecht's The Resistible Rise of Arturo Ui which has similar power to touch our collective souls and remind us of the circumstances that could give rise to fascism – dealing as it does with Hitler's Germany, but having striking resonance with contemporary Greece. It surely also warns us of the potential for it to develop again here and in the USA.
The theatre therefore sometimes (but arguably not often enough in these troubled times) offers more than pure entertainment. The inaugural Paul Robeson Art Is A Weapon Festival seeks to do just that, paying homage to Paul Robeson – who spoke out for freedom, peace and justice around the world – and to those who have done so before and since his time. It also seeks to inspire more of us to join the fight to change the world using weapons of mass creation.
The Paul Robeson Art Is A Weapon Festival, featuring the award-winning play Call Mr. Robeson, continues at the Tristan Bates Theatre, 1A Tower Street, Covent Garden London WC2A 9NP until October 26. Box office: 0207 240 6283