Guest Blog: 'All young people should have a local theatre they can feel at home in'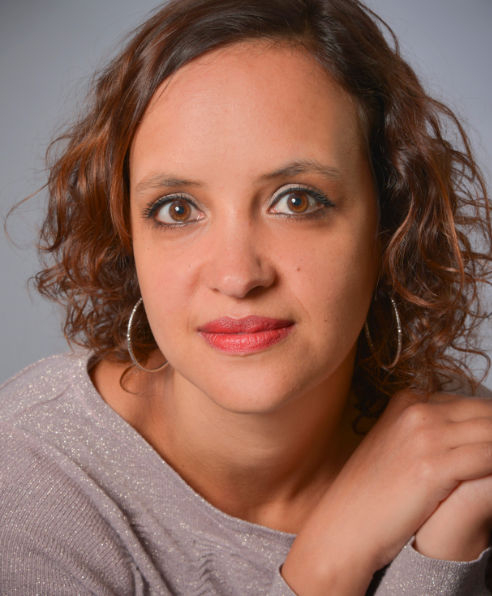 Many years ago (more than I care to count) I walked into the Tricycle Theatre on Kilburn High Road, ten minutes walk from where I lived, and signed up for their youth theatre group. I was 16 and didn't know what to expect. I loved drama at school but was painfully shy at times, so climbing those stairs to the James Baldwin room to register must have been nerve-wracking.
My nerves can't have lasted long because I went back for more week after week. I can't remember what we did, I only remember that I loved it. I was in a group of 16-24 year olds, a glorious mix of background, ability, and attitude. After the sessions we would hang around in the theatre bar, smoking and feeling sophisticated, occasionally spotting actors we recognized.
We had a playwright come in and write us a play, a farce called Hanky Panky. I only had a couple of lines – "Carl, are you coming to the pub?" – but I didn't mind. I just liked being a part of it. We performed on the actual stage, using the actual dressing rooms. It was an education, a form of training, and a huge amount of fun.
It didn't make me pursue a career as an actress – in fact it was probably what made me realise I didn't have it in me to follow that path. But it did confirm that I wanted to do something in this area. I trained as a drama teacher and then a screenwriter before returning to the theatre as a playwright years later. So when the Tricycle asked if I'd write a play for their Young Company, to be performed as part of the Takeover Festival, where young people take over the running of the building (overseeing every aspect) for a week, it felt like I'd come full circle. It felt like I'd come home.
All young people should have a local theatre they can feel at home in. Partly as consumers, with the availability of cheap tickets, but it needs to go further than that. Theatres need to think more creatively about how they can provide training opportunities for young actors, directors and producers, especially now that the cost of higher education is making drama and theatre studies degrees an impossibility for some.
Youth theatres and young companies are vital for this. When my play Pigeons embarked on a schools tour last year, most of its young cast had come up through their local youth theatres, rather than through drama school. When my play Cuckoo was staged at the Unicorn it was under the condition that we use actors from their young company in the main roles. In both cases the performers were excellent; dedicated, motivated and skilled and we benefited from working with them.
There is a wealth of young talent out there, but it will go unspotted if theatres don't continue to open up their doors and invite the next generation in – not just to see the work onstage, but to create it.
Suhayla El-Bushra's The Kilburn Passion premieres as part of the Tricycle Takeover Festival, which runs from Sunday 30 March to Saturday 5 April 2014