Footloose: The Musical to return for major UK tour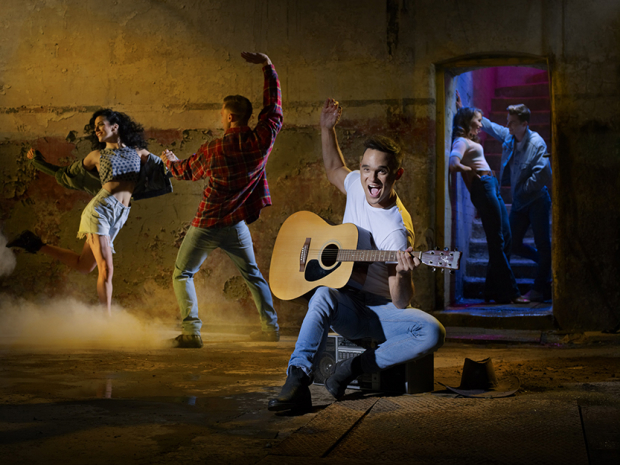 Producers have today announced that Footloose: The Musical will return to the stage in 2016 for a UK tour beginning at Bridlington Spa in January.
The production will star Gareth Gates (Pop Idol, Les Miserables, Legally Blonde) as Willard from 29 January until 16 April, returning to the show from 20 June 2016, with further casting to be announced.
The announcement comes 17 years to the day since the musical – based on the 1984 film starring Kevin Bacon – first opened on Broadway.
Footloose tells the story of city boy Ren, who is forced to move to a rural town in America where dancing is banned. All hell breaks out as Ren breaks loose and soon has the whole town up on its feet.
It features classic 80s hits including "Holding Out for a Hero", "Let's Hear it for the Boy" and the title track, "Footloose"
Footloose has music by Tom Snow and lyrics by Dean Pitchford, and is adapted for the stage by Dean Pitchford and Walter Bobbie. It is directed by Racky Plews (American Idiot), with choreography by Matthew Cole, and is produced by David Hutchinson and Phillip Rowntree for Sell A Door Theatre Company and Tristan Baker & Charlie Parsons for Runaway Entertainment.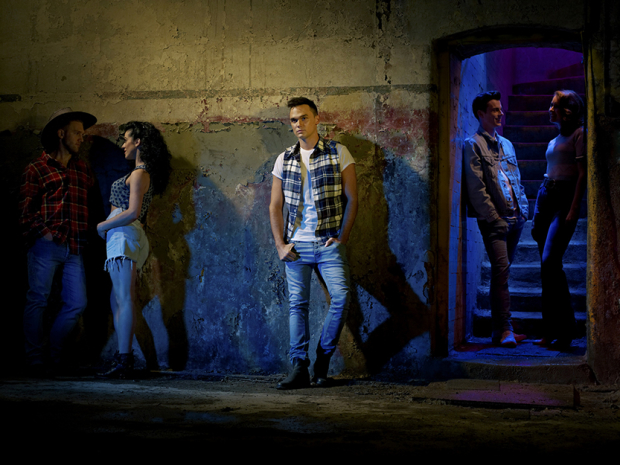 Tour Dates:
Bridlington Spa: Friday 29 January – Saturday 6 February 2016
Dartford Orchard Theatre: Monday 8 – Saturday 13 February 2016
Edinburgh Festival Theatre: Tuesday 16 – Saturday 20 February 2016
Lowestoft Marina Theatre: Monday 22 – Saturday 27 February 2016
Cardiff New Theatre: Monday 29 February – Saturday 5 March 2016
Manchester Palace Theatre: Monday 14 – Saturday 19 March 2016
Carlisle Sands Theatre: Monday 21 – Saturday 26 March 2016
Portsmouth King's Theatre: Monday 28 March – Saturday 2 April 2016
Bournemouth Pavilion Theatre: Tuesday 12 – Saturday 16 April 2016
Oxford New Theatre: Tuesday 19- Saturday 23 April 2016
Weston-super-Mare Playhouse: Monday 25 – Saturday 30 April 2016
Wimbledon New Theatre: Monday 2 – Saturday 7 May 2016
Liverpool Empire: Monday 9 – Saturday 14 May 2016
Watford Colosseum: Tuesday 17 – Saturday 23 May 2016
Derry Millennium Forum: Tuesday 31 May – Saturday 4 June 2016
Torquay Princess Theatre: Monday 6 – Saturday 11 June 2016
Glasgow King's Theatre: Monday 13 – Saturday 18 June 2016
Aberdeen Her Majesty's Theatre: Monday 20 – Saturday 25 June 2016
Birmingham Alexandra Theatre: Monday 4 – Saturday 9 July 2016
Newcastle Opera House: Tuesday 12 – Saturday 16 July 2016
Woking New Victoria Theatre: Monday 18 – Saturday 23 July 2016
Brighton Theatre Royal: Monday 25 – Saturday 30 July 2016
Bristol Hippodrome: Monday 1 August – Saturday 6 August 2016