Flight of Dove's at Opera Holland Park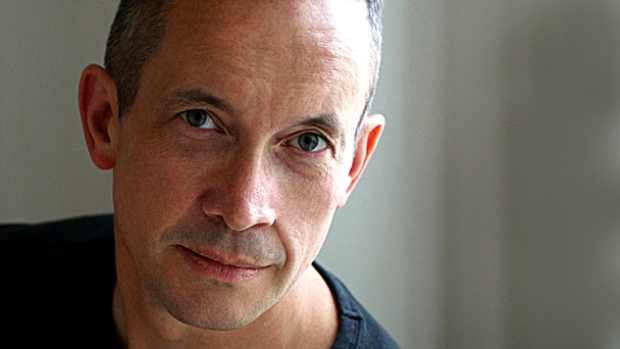 Stephen Barlow
has been busy preparing
Jonathan Dove
's large-scale airport opera for the current
Opera Holland Park
season, and when I catch up with him in the upstairs room of a suburban London church hall he's in full, er, flight.
"When I say 'give me tits-n-teeth' I don't mean actual tits and teeth" he explains, deadpan, and his company of UK luminaries (I'm sure we can count the cricket-loving, cake-baking American mezzo Lucy Schaufer as an honorary Brit) hangs on his every word.
Barlow is one of the most respected opera directors on the circuit, not least among singers themselves, and if his name doesn't appear often enough in the major London houses – well, you'd better ask them why that is. He's been responsible for some of OHP's most memorable work over the past decade, from the Tosca that propelled Amanda Echalaz to stardom through an elegantly conceived Hansel und Gretel to that rare beast, a completely successful (and visually startling) Don Giovanni.
What tempted Barlow to take Flight? To use his own description, he's plane-speaking about it (and thereby also shares responsibility for these dreadful puns). "It's an incredibly poignant piece. If I were to sum up what it was about I'd say it's about missed connections, turbulence and most of all new departures. It's eight characters in search of an aeroplane.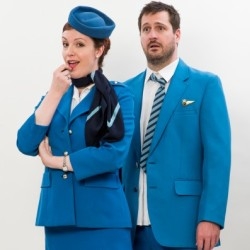 "We have an extraordinary cast, full of the best singers imaginable, and so easy to work with it feels as if we're doing an improvised play, not an opera. We had surprisingly little trouble getting this cast because it's a work so many singers want to do."
I watch as he consults with movement director Sam Spencer-Lane on a particularly intricate scene with tongue-twisting lyrics by librettist April de Angelis – the holiday spirit 'falafel and camels' sequence, if you know the opera – and some nifty choreography. A game group of opera singers is going for it with a ton of playful energy and, in the case of tenor Jeffrey Lloyd-Roberts, a willy-waving snorkel and goggles.
There's a wide perspective, in preparation for the panoramic Holland Park stage, and while it just about squeezes into the long narrow room there's no possibility of standing back for a considered view. Barlow, like it or not, is in there among the singers. It took me half an hour to realise that counter-tenor James Laing, sitting way out of my eyeline, was actually onstage and acting. And the ASM lurking at the back? Not a stage manager at all, but the wonderful soprano Jennifer France ready to erupt (there's no other word) in full coloratura glory as the Controller.
'one of the UK's most prolific composers'
Flight took off when it was first staged by Richard Jones for Glyndebourne in the late 1990s, a production that reached an unusually wide audience for the time when it was televised at a peak viewing hour. Ever since then it's been one of the luckiest of contemporary operas, along with Powder Her Face and some of John Adams's works, and has garnered regular performances worldwide. It's easy to see why: Dove's music is tonal yet original, written in a transatlantic idiom that nods to Britten and Bernstein among others, yet is very much his own. His orchestrations are especially vivid.
He is one of the UK's most prolific composers for the lyric stage, only beaten in fecundity in recent times by the late Stephen Oliver, who'd written over 40 operas by the time of his premature death. Dove's children's opera Swanhunter has only just completed an extensive tour, courtesy of Opera North, and his latest commission, The Monster in the Maze, which includes a hundred children and a hundred adults in the cast, will have three different stagings this summer – in Berlin, London and Aix-en-Provence.
Yet, thinks Barlow, there's truth in the adage that a prophet is without honour in his own country.
"Whilst it's a travesty that neither ENO or the Royal Opera have ever done Flight, it does mean that at least I get the privilege of mounting the London professional premiere of what is unquestionably the classic Great British modern opera of our time."
Jonathan Dove's Flight plays at Holland Park on 6, 10, 12, 17 & 19 June.