Fings Ain't Wot They Used T'Be (Theatre Royal, Stratford East)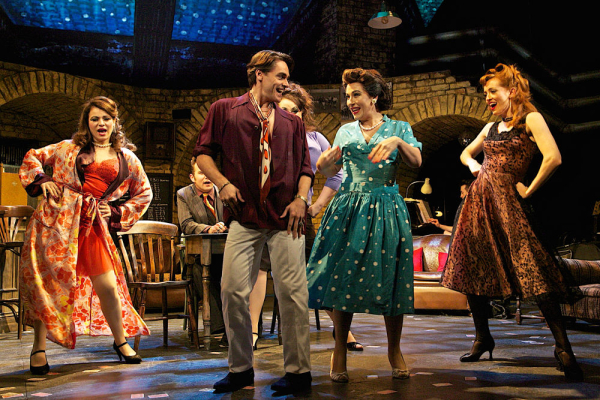 Lionel Bart was a practised and well known songwriter before Oliver! appeared in 1960, and its immediate predecessor at Stratford East, Fings Ain't Wot They Used T'Be, was a significant warm-up, a collection of wonderful, effortlessly melodic and idiomatic songs strung on a loose storyline by suddenly famous ex-con Frank Norman.
In Joan Littlewood's centenary year, Stratford East and director Terry Johnson follow their feisty Oh What a Lovely War revival with a perfectly enjoyable if slightly over-strenuous revival of this musical, putting heart back in the art and adding a touch of physical abuse and a few more songs.
William Dudley's elaborate setting of the Soho "spieler" – a teeming subterranean dive of old lags, ponces, doxies and bent coppers – is where Fred (a pugnacious, broken-nosed Mark Arden) and his long-suffering Lil (an imperious Jessie Wallace, aka Kat Slater in EastEnders) throw a party, do up the "gaffe," see off a challenge on their manor and invite everyone back for a street wedding.
The new songs include Bart's pop hits for Cliff Richard and Anthony Newley – "Living Doll" and "Do You Mind?" — both still sharp, fresh and surprising – and, for the Barbara Windsor role of the "second" tart Rosie – done much more mutedly by Sarah Middleton – the title song of another Workshop classic, "Sparrows Can't Sing" to go with the unsentimentally plaintive "Where Do Little Birds Go?"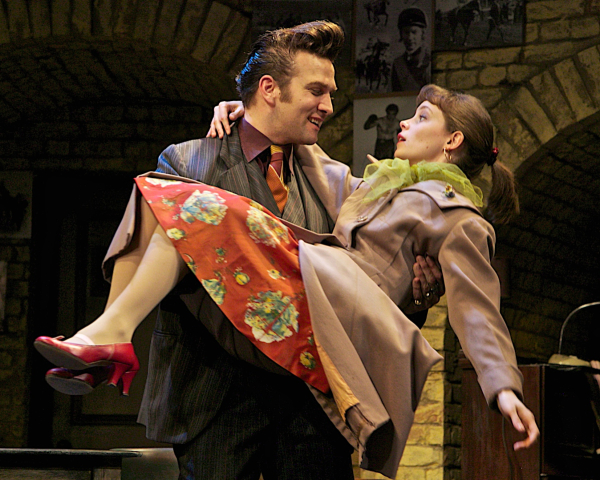 Showing up less well here – and much less well than in the recent Union Theatre revival – are the camp interior decorator's numbers "Contempery" and "Polka Dots" with Jersey Boys star Ryan Molloy mincing around with as much wit and conviction as David Cameron talking about free schools or sexist emails, ie not very much.
The one thing all Littlewood actors had was a complete assurance in their own skins, a sort of natural ease; even the excellent Gary Kemp as the dodgy cop Collins (originally played by Richard Harris) is a bit clenched round the buttocks and jaw-line, while little Christopher Ryan simply goes for broke with (an admittedly hilarious) funny turn as a muddle-minded Red Hot, fresh out of prison.
Still, despite some occasional over-miking, there's nothing but joy in the really great songs here, the title number with its brilliant lyrics ("They've changed our local Palais into a bowling alley… There's toffs with toffee-noses and poofs in coffee houses, and fings ain't wot they used t'be…"), the glorious "Layin' Abaht," which is mostly just pronouns, and the music hall verve and bounce of "The Ceilin's Comin' Dahn" (so no transfer to the Apollo, then).
Elliot Davis, who knows all "abaht" Bart – he was his last full-time assistant, and writes a touching programme note – has done the script adaptation and musical direction and leads the show from an onstage keyboard in the corner (plus drums, bass and guitar), choreography is by Nathan M Wright and great lighting by Ben Ormerod. But I don't think the show is improved by making it bigger, fuller and more plausibly "West End"; it was a huge hit when it was merely, and mostly, its own imperfect self all those years ago.
Fings Ain't Wot They Use T'Be continues until 8 June 2014