Exclusive: Two tracks from Ramin Karimloo's new Broadgrass album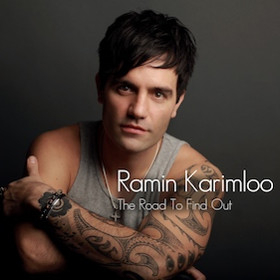 West End and Broadway star, and dual WhatsOnStage Award winner, Ramin Karimloo is releasing his 'Broadgrass' album The Road to Find Out tomorrow (7 April 2014).
Here we have a couple of exclusive tracks from the album, which is an amalgamation of Broadway and Bluegrass music, including Karimloo's versions of "Oh, What A Beautiful Mornin'" from Oklahoma! and "Empty Chairs at Empty Tables" from Les Misérables.
Ramin Karimloo's West End credits include Enjolras and Jean Valjean in Les Misérables, the Phantom in The Phantom of the Opera and Love Never Dies.
He is currently playing Jean Valjean in the Broadway revival of Les Misérables at the Imperial Theatre.