Emily Dobbs: There shouldn't be so much cynicism around casting 'names' in plays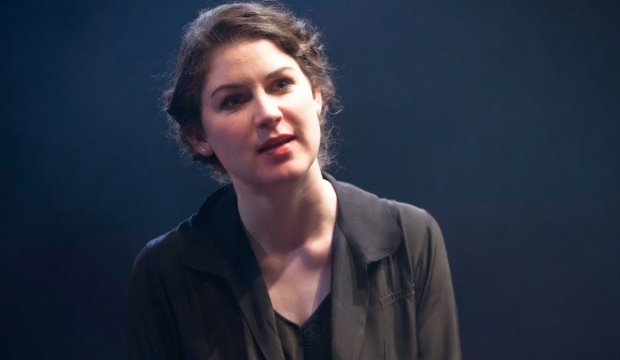 We work on such tight margins producing commercial theatre in a venue of the size of Found111, it's only 135 seats so every penny counts but it's been a unique opportunity, that I have Soho Estates to thank for, to be able to programme the productions that I've wanted to do, when I've wanted to do with them.
Since we started at Found111 back in December 2015, we have opened theatre up to new audiences which is something I'm very passionate about. This doesn't just mean attracting young people, although they are vital and they have come, I'm talking about first-time theatregoers who may have watched someone like Andrew Scott play Moriarty in Sherlock, or James Norton in Happy Valley on TV and decided that they actually wanted to see them live, in an intimate setting, at an accessible price. By providing an experience that includes a bar and utilising the space that we're in to feel almost site-specific I hope that we have slightly confounded their expectations of what theatre can be and they will be encouraged to come back again and again.
It's sad that there is a degree of cynicism about casting 'names'
The casting has been a crucial part of this success and has worked so well because the actors have been absolutely right for the productions they have appeared in. I think it's sad that there appears to be a degree of cynicism about casting 'names' these days. Price isn't the only stumbling block in attracting new audiences, sometimes theatre is simply seen as stuffy or old-fashioned and casting someone talented like Uzo Aduba from Orange is the New Black like Jamie Lloyd did with The Maids, or Kit Harington in Dr Faustus, means this preconception is blown apart and new audiences come and then tell their friends afterwards.
After Richard Greenberg's The Dazzle and Tracy Letts' Bug, I'm thrilled to be producing the work of Owen McCafferty who I feel definitely isn't as recognised as he should be. This is another passion of mine: re-discovering and re-working lost classics so that a new audience gets to experience them. There are so many that I'm still keen to do, so watch this space! Likewise with directors it has been tremendously exciting working with Simon Evans on The Dazzle and Bug and I'm now enjoying working with Adam Penford on Unfaithful.
There is a need for different venue sizes to enable theatre practitioners to continue to take risks
When Found111 started I spoke to The Stage about how the creative use of space would attract the next generation of theatregoers and it's interesting to see that over the past year this idea seems to be gathering more momentum. The fact that Lazarus will be staged in a brand new 800 seater space and the Donmar is choosing to upsize their all-female Shakespeare season out of their own venue and build a 420-seater temporary space, both coincidentally in Kings Cross, points to the need for more, and different venue sizes and shapes to enable theatre practitioners to continue to take risks.
The fact that producers are choosing to take the initiative is tremendously encouraging and I think is something that will continue as there simply aren't enough commercial theatres of different shapes and sizes to cope with demand. Of course, there are new ones on the horizon and it will be exciting to see what happens with the much anticipated new 900-seater from the London Theatre Company at One Tower Bridge as well as Nica Burn's new studio theatre on Oxford Street. Though while we're waiting, commercial theatre producers will either have to join the queue for an existing West End theatre, or continue to explore and innovate what a venue means in 2016.
By Emily Dobbs
---
Emily Dobbs's next production at the pop-up space Found111 is Unfaithful, starring Harry Potter's Matthew Lewis, Ruta Gedmintas and Niamh Cusack. It opens on 31 August, with previews from now, and runs until 8 October.
Dobbs founded Emily Dobbs productions in 2011 and has produced work at Southwark Playhouse, New York, Riverside Studios and the Arcola. In December 2015 she opened Found111 a pop up theatre space on Charing Cross Road in London which has since run productions starring the likes of Andrew Scott, David Dawson, Kate Fleetwood and James Norton.