Elton John to produce animated film of Joseph and the Amazing Technicolor Dreamcoat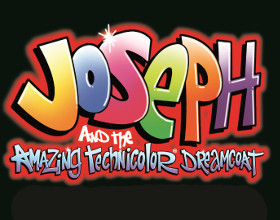 Elton John's production company Rocket Pictures has confirmed it is developing an animated film version of Andrew Lloyd Webber and Tim Rice's popular musical Joseph and the Amazing Technicolor Dreamcoat.
"Joseph started in a school and was the first step on the path that led to my musicals with Tim Rice," said Lloyd Webber.
"It is now being performed all over the world by a fourth generation of school kids, and a great movie can only help Joseph be part of the lives of many more."
Rocket Pictures' CEO Steve Hamilton Shaw and John's partner David Furnish will co-produce the film with Lloyd Webber's company The Really Useful Group (RUG).
Hamilton Shaw said: "Joseph and the Amazing Technicolor Dreamcoat is one of the most popular musical experiences ever conceived. We are excited about the huge potential of a contemporary animated version."
Joseph was previously adapted for the screen in 1999, starring Donny Osmond in the title role and Maria Friedman as the Narrator.
The new animated version is part of a wave of recent big screen adaptations of West End shows. Mamma Mia! and Les Miserables were both box office hits.
Other projects currently in development by Rocket Pictures include Rocketman, a "musical reinvention" of Elton John's life, starring Tom Hardy.