Douglas Henshall to star in Network alongside Bryan Cranston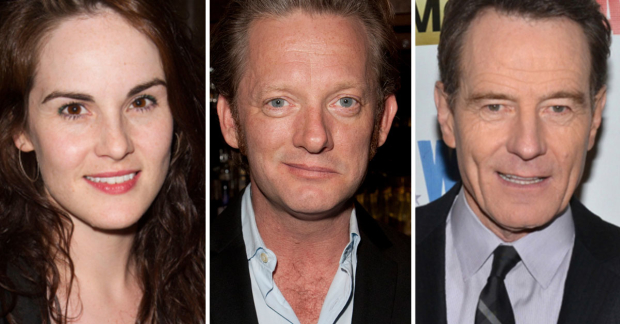 Douglas Henshall is to star in the National Theatre's upcoming production of Network.
Henshall will play Max Schumacher alongside Bryan Cranston as Howard Beale and Michelle Dockery as Diana Christenson in the world premiere.
The show, which will be directed by Ivo van Hove, is Lee Hall's adaptation of the 1976 Academy Award-winning film by Paddy Chayefsky. The piece will have lighting design from Jan Versweyveld, video design by Tal Yarden, costume design by An D'Huys, music and sound design by Eric Sleichim.
Henshall is known for his appearances in the TV series Primeval and crime drama Shetland.
Network tells of a news anchor who unravels live onscreen during his final broadcast.
Henshall said: "I'm thrilled to be coming back to the National and in particular working with Ivo van Hove, I've always been a huge fan of the film and I can't wait to be a part of it."
Network runs at the National Theatre from 13 November to 24 March with previews from 4 November.