Dominic West and Simon Russell Beale among cast for The Complete Walk films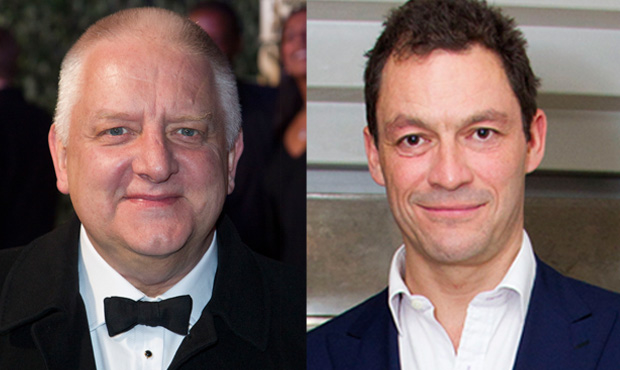 Initial casting has been announced for the Globe's specially created Shakespeare short film series, The Complete Walk.
The films, which will run over the weekend of 23 to 24 April 2016, will be shown for free on screens along the banks of the Thames and will extend from Westminster Bridge to Tower Bridge.
The cast currently includes Simon Russell Beale as Timon, filmed in Athens; Peter Capaldi as Titus Andronicus, filmed in Rome; Hayley Atwell as Innogen in Cymbeline, filmed in Milford Haven; James Norton as Richard II, filmed in Westminster Hall; Zawe Ashton, Joseph Marcell and Kenneth Cranham in scenes from King Lear on the Cliffs of Dover; Jessie Buckley and Luke Thompson as Romeo and Juliet in the Tomba di Giulietta in Verona; Dominic West as Coriolanus in Rome and Lindsay Duncan in All's Well That Ends Well, filmed in Roussillon.
There will also be performances from Olivia Williams and Susannah Fielding as Olivia and Viola in Twelfth Night; Jonathan Pryce and Phoebe Pryce as Shylock and Jessica, filmed in Venice's historic Jewish Ghetto; Aidan Gillen and Joshua McGuire in Measure for Measure, filmed in Liechtenstein Castle in Vienna; Mel Giedroyc and Paul Chahidi in The Merry Wives of Windsor; Jamie Parker as Henry V at Azincourt in France; Meera Syal as Lucetta in The Two Gentlemen of Verona, Danny Sapani as Henry VIII with Pauline McLynn and David Calder, filmed at Hampton Court and David and Tom Burke as father and son in Henry VI Part 3, filmed at Towton Battlefield.
In each ten-minute film there will be new material, shot on location in a setting with particular historical and narrative resonance.
Throughout 2016, the project will be presented in cities across the UK and internationally, after which the films will be accessible on Globe Player.
Further casting and filming locations are to be announced.
For all our pieces on Shakespeare 400, visit our dedicated page.