Did musical Water Babies sink or swim?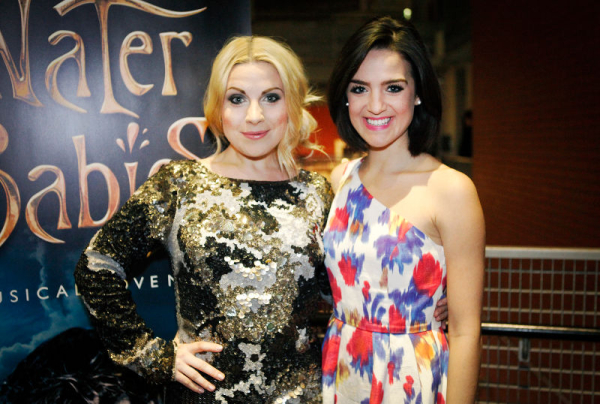 Kieran Johnson
WhatsOnStage
★★★★
Another world premiere at Leicester Curve, Water Babies makes a splash with an impressive score and stellar West End cast. Based on the novel by Charles Kinglsey, Water Babies is an underwater adventure that shows some real potential…. Dearman has some incredible moments on stage during her numbers "Waiting For You" and "The End", yet her character is difficult to relate to as there is no real explanation of who exactly she is or why she lives under the sea… Ed Curtis' production proves an elaborate pantomime (which isn't necessarily a negative)… Whilst the content and plot are somewhat basic, the musical is pleasant and enjoyable.
Dominic Cavendish
Daily Telegraph
★★
A bonny new musical at Curve Leicester – an adaptation of Charles Kingsley's quaint fairy-tale of 1863 – beginning its journey of sinking without trace. It may have had a loving, expensive gestation and come swaddled in high-tech video finery, with a projected cameo by no less a big-catch than Richard E Grant as the Kraken, benign ruler of the deep, but it becomes water-torture to watch. The principal cast, led by fresh-faced Thomas Milner as the boy-hero, oddly lacking the gritty conviction born of adversity, Lauren Samuels as his above-surface sweet-heart and Louise Dearman as the fairy-godmotherly Mrs D (Doasyouwouldbedoneby), belt out their numbers like there's no tomorrow. But their strong-lunged finesse only swells the dread tide of earnestness… was I ever hooked, immersed? Not a teensy-weensy bit.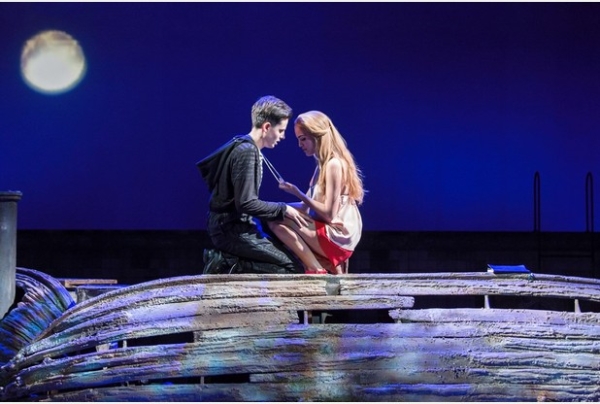 Kate Bassett
The Times
★
I feel as if I've been sucked into the North Atlantic garbage patch, the huge gyre in the ocean that's a soup of chemical sludge and decaying plastics… Though promising super-sophisticated special effects, this new musical looks like a scrapheap of design ideas, as if the director Ed Curtis has slung everything at it without discernment… In terms of vocal panache, Louise Dearman and Lauren Samuels soar, as the fairy godmotherish Mrs D and Tom's sweetheart, Ellie. Cowritten by Curtis and Guy Jones, the dialogue has flickers of wit, but Chris Egan's score is mainly schmaltzy pop and the storyline is a shambles. Mrs D keeps moralising about how we make life choices and can change track. Might I suggest beating a retreat from this show?
Mark Shenton
The Stage
There are no take-home numbers here, even though Louise Dearman – possessed of one of richest, most powerful voices in contemporary British musical theatre – punchily renders the best of them as Tom's guide, the fairy godmother-like character of Mrs D. There's also appealing work from Lauren Samuels as Tom's friend Ellie, whom he left behind when he jumped, while Tom himself is played by Thomas Milner with a beguiling mixture of innocence and awareness. Physically, the production looks constantly ravishing in the sets of Morgan Large… and is kept in vivid motion by Nick Winston's choreography. But the book needs serious harnessing for better clarity before the show can move on to a further life.
Lyn Gardner
Guardian
★
The best we can hope for from this effort is that it will lead to the banning of 19th-century improving tracts as source material for 21st-century musicals… No amount of video design or the fabulous voice of Louise Dearman as the insufferably sanctimonious Mrs Doasyouwouldbedoneby can save this evening from its fatal mix of musical blandness and emotional mawkishness. It is both terminally high-minded and interminably long… Andy Gray, Samuel Holmes and Tom Davey inject some camp comedy into the proceedings, Morgan Large's design is over-complicated but at its best has an atmospheric faded glory, Nick Winston's choreography boasts athleticism, and the young cast sing their hearts out. But it's less a show and more a musical sermon.
Water Babies continues at Leicester Curve until 17 May 2014