Details announced for Plaza Suite with Matthew Broderick and Sarah Jessica Parker in the West End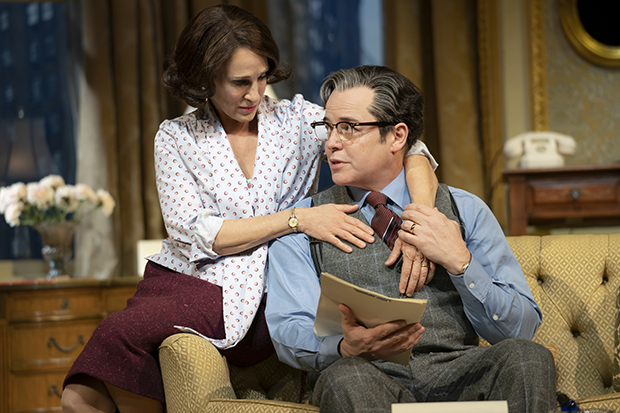 The West End transfer of Neil Simon's comedy classic, Plaza Suite, has unveiled its ticket sale schedule and details.
The show boasts a cast of two-time Tony Award winner Matthew Broderick and two-time Emmy Award winner Sarah Jessica Parker. The production, directed by Tony Award winner John Benjamin Hickey, is set for a strictly limited run at the Savoy Theatre, running from 15 January to 31 March 2024.
Priority tickets for Plaza Suite will be available on Thursday 14 September, starting at 10am. The general on-sale opens to the public on Friday 15 September, also commencing at 10am.
In addition to this week's ticket release, a limited number of £40 tickets will be up for grabs for every performance through an online weekly lottery. Further details about this lottery initiative will be shared in due course.
Matthew Broderick, renowned for his West End stage presence following his acclaimed performance in The Starry Messenger in 2019, returns to London's theatre scene. This production will mark Sarah Jessica Parker's West End debut.
In New York, Plaza Suite broke several box office records during its 19-week run at the Hudson Theatre. It solidified its place as the third-highest grossing play revival in Broadway history.
In Plaza Suite, these distinguished actors take on three different couples in a famous hotel room. Matthew Broderick portrays Sam Nash, Jesse Kiplinger, and Roy Hubley, while Sarah Jessica Parker embodies the roles of Karen Nash, Muriel Tate, and Norma Hubley.
The creative team behind the scenes includes two-time Tony Award winner John Lee Beatty (set design), Tony Award winner Jane Greenwood (costume design), five-time Tony Award winner Brian MacDevitt (lighting design), Tony Award winner Scott Lehrer (sound design), Tony Award winner Marc Shaiman (incidental music), and Jim Carnahan (casting director).
Plaza Suite is produced by Ambassador Theatre Group Productions, Gavin Kalin Productions, Hal Luftig, along with James L. Nederlander, Douglas L. Meyer, Elizabeth Armstrong, Hunter Arnold, Caitlin Clements, Eilene Davidson Productions, Jeffrey Finn, Terry Schnuck, Smith and Brant Theatricals, Sherry and Kirk Wright, and Mike Isaacson.