Dennis Kelly: 'If I had my way there'd be no writing courses at all'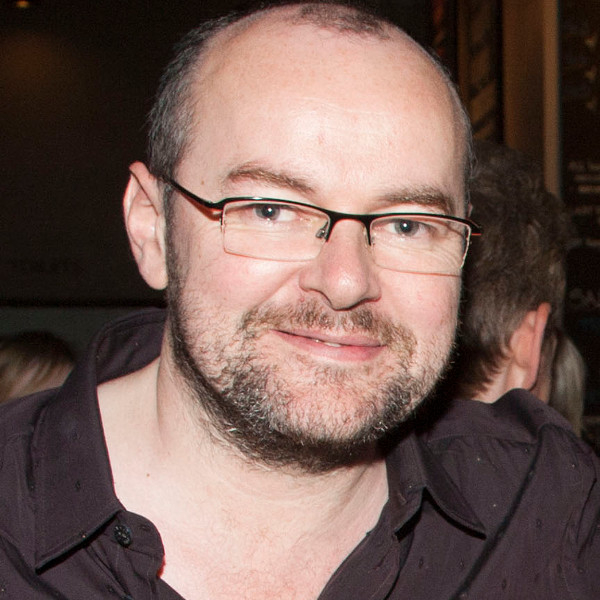 Tell us about Debris
It was my first play – I wrote it quite a long time ago [it premiered in 2003]. It's a weird little play; it starts off with a boy describing how his father crucified himself in his living room and then it gets strange! I suppose it's a little magical realist so things happen that can't really happen. At a certain moment a girl, whose mother died before she was born, gestates for a few months on her own and turns into a plant.
Strange things happen but the rule I stuck to was that the reality could go anywhere it liked as long as the emotional truth of that family stayed recognisable and real. In some ways the play is an attempt to understand what it's like to be in a family. Because families are fucked up, aren't they?
What made you want to write it originally?
I started out writing the first monologue and it just grew from there. Later on I wrote plays where I had something specific to say but with this one it just came out really. I'd love to lie and say I had a demon to exorcise or something. There probably was – I'll tell my therapist one day.
Had you done any kind of playwriting before?
I'd done a few things and then I'd gone to university to study Drama – I didn't study writing because I don't really like that. This was the first thing I wrote when I graduated – I'd sort of been awakened to what was going on in the world of theatre.
So would you advise aspiring playwrights against writing courses?
I would, absolutely. I used to be very circumspect about this but as I've got older I've become more militant. If I had my way there'd be no writing courses at all. It's not about education – I think education is incredible and very valuable – but there's been this weird explosion of creative writing courses. I think they can help individuals but they tend to teach stuff you'd find out yourself anyway. It's not really that hard, it's about practising and trying to be aware of where you're getting it wrong.
We've got brilliant writers emerging who have been on courses but we've always had great writers. Pinter didn't go on a course, he was an actor. Beckett and Shakespeare didn't do writing courses. I'm not sure why a 22 year-old writer now needs to do one. I don't think we should teach 22 year-olds how to write, they should be teaching us what we're doing wrong. That said, education – and I speak as someone who didn't really have an education who then did as a mature student – changes the way you think. Education is incredible, it's amazing. I think there are loads of interesting courses you can do, but I just think courses that teach you how to write aren't that valuable.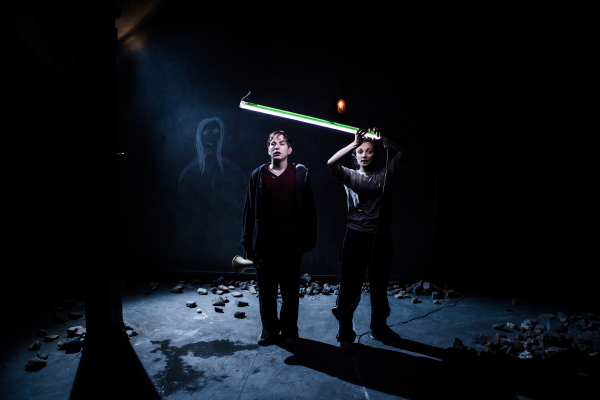 What made you want to revisit Debris now?
The truth was Abigail [Graham] asked and I thought she was such an interesting director; I saw her Molly Sweeney. I tend not to let people do my plays – I don't know what it is, maybe I'm too sensitive, but also I've got plays with a bit of violence in them and I think that can often be misinterpreted. I thought Abigail seemed really smart, she had a really interesting take on it. I think theatre's moved on a lot since I wrote that play so it'll be interesting to see if it can still have a resonance with people and whether it works.
A lot of your work is quite dark. What made you want to write a show like Matilda?
It didn't seem like it was very different from anything else I'd done at the time. Matilda has become a big show but it wasn't when we started. It was just me in my room changing the book into a bit of theatre. It didn't seem like a jump. Weirdly actually when I came to do Matilda, I had bits of Debris in my mind. Not so much the actual play itself but the energy of it and the energy of how people talk to each other.
You've said that first and foremost you see yourself as a playwright. Would you say that still applies?
I think so, yeah. That was always the thing that I wanted to do, write plays. When I first wrote something for TV I was quite clear to myself that if it was going to damage how I wrote as a playwright I'd stop doing it. I suppose the last year or two I've done a lot more TV and a bit of film and it may well be that other people don't see me as that anymore. It's not that I've made a conscious decision not to write theatre it just feels like at this moment I've been caught up in a lot of stuff. TV and film are very demanding because there's so much of them.
Would you consider doing another musical?
I wouldn't mind doing another one again. It was funny, I got offered a lot after Matilda. I do feel like a fraud and a tourist. The worst thing was being at the Tony's because I got one! I thought it's a bit of an outrage really – I don't know what I'm doing, I genuinely haven't got a clue and there's all these people that have worked all their lives and do know what they're doing and I sort of sneak in there and nick a Tony!
I would like to do another one; it's just got to be the right time. It's an amazing form, the musical. When I started I didn't know that much about them but the more involved I got the more I realised how powerful it is and how moving it can be when done well.
Debris runs at the Southwark Playhouse until 17 May 2014