David Greig announces first season at Royal Lyceum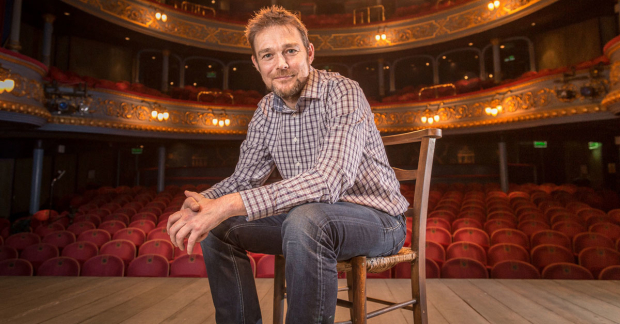 David Greig has announced his first season as artistic director of the Royal Lyceum Theatre in Edinburgh.
Greig takes over from Mark Thomson, kicking his first year off with Wind Resistance – a debut play from singer/songwriter Karine Polwart – from 4 August. Wind Resistance will be a theatre gig performed in a bespoke space in the rehearsal studio.
In October, Greig's first production for the Lyceum main stage will be an adaptation of The Suppliant Women, which unites the team behind The Events. The piece is a reworking of the ancient Greek tale that covers topical themes such as human rights and refugees. There will be 50 Edinburgh citizens playing the 'suppliant' women.
Elsewhere Daniela Nardini will play the lead in Jumpy (27 Oct – 12 November), directed by Cora Bissett. Anthony Neilson's Alice's Adventures in Wonderland will run over Christmas from 26 November, while the theatre will host the UK premiere of Picnic at Hanging Rock from 13 January.
Next year, Max Webster will direct The Winter's Tale from 9 February, and Zinnie Harris directs Caryl Churchill's sci-fi play A Number in April 2017.
Greig makes his Lyceum directorial debut with Glory on Earth, about historical meetings between Mary Queen of Scots and John Knox in 16th century Scotland in May 2017.
There will be a new play by Douglas Maxwell called Charlie Sonata in April 2017, while Mereditch Oakes' translation of Peter Handke's The Hour We Knew Nothing of Each Other will be staged in June.
Greig said: "This is a programme that takes risks and is full of experiment and adventure – I believe that Edinburgh deserves nothing less. The time has come in this Athens of the North, birthplace of the Scottish Enlightenment, for the city to stake its claim to a theatre of world class ambition and scope."
The theatre suffered public funding cuts of nearly £700,000 last year from Creative Scotland and the City of Edinburgh Council.