Dates and venue announced for the WhatsOnStage Awards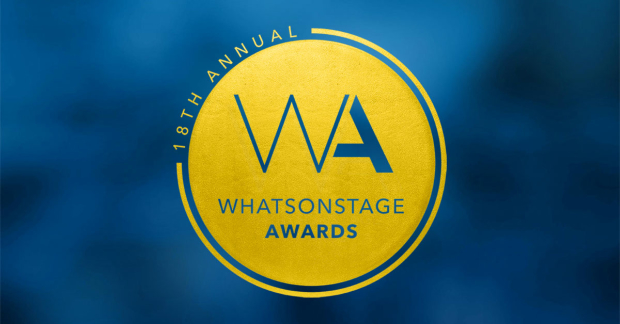 The date and venue for the 18th Annual WhatsOnStage Awards has been announced.
This year's awards will take place on Sunday 25 February 2018 at the Prince of Wales Theatre. Nominations for the awards, which are the only major theatre awards in which the public decide who will win, open on Friday 27 October. To vote in this year's awards, go to the WhatsOnStage Awards site from Friday.
Pre-sale tickets, which are available to WhatsOnStage Theatre Club members go on sale from midday 25 October. General public tickets go on sale from Friday 27 October at midday.
Nominations are open for one month and close on Friday 24 November. The shortlist of nominees will be announced on Friday 1 December 2017, after which you will be able to vote for your favourites to win. Winners will be announced at the ceremony on 25 February 2018.
Previous WhatsOnStage Awards winners include Tom Hiddleston, Benedict Cumberbatch, Mark Gatiss, Judi Dench, Billie Piper and Daniel Radcliffe.
Tickets to the WhatsOnStage Awards are available to the general public, who will get a chance to see their favourite stars pick up their awards and performances from shows in the West End and beyond.
For more information, head to the WhatsOnStage Awards site.
The full categories in the awards are:
Best Actor in a Play sponsored by Radisson Blu Edwardian
Best Actress in a Play
Best Actor in a Musical sponsored by The Umbrella Rooms
Best Actress in a Musical
Best Supporting Actor in a Play
Best Supporting Actress in a Play sponsored by Tonic Theatre
Best Supporting Actor in a Musical
Best Supporting Actress in a Musical sponsored by Newman Displays
Best New Play
Best New Musical
Best Play Revival
Best Musical Revival
Best Direction
Best Choreography
Best Set Design
Best Lighting Design sponsored by White Light
Best Off-West End Production
Best Regional Production sponsored by MTI (Europe)
Best Original Cast Recording
Best Show Poster
Best West End Show