Dame Maggie Smith to appear on The Graham Norton Show with Justin Bieber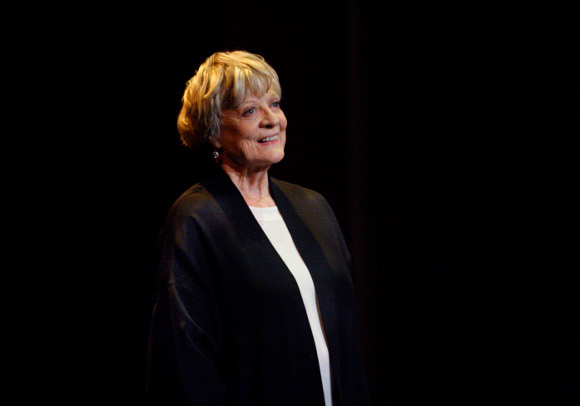 It's been 42 years since Dame Maggie Smith has appeared on a British chat show, but the Downton Abbey star has now announced she will go on The Graham Norton Show this October.
Smith will be promoting her new film The Lady in the Van which is an adaptation of the play by Alan Bennett. Alex Jennings co-stars in the film and will join her on the couch. Smith will be appearing at the same time as pop star Justin Bieber, actor Bradley Cooper, actress Sienna Miller and model Cindy Crawford.
Smith, who will turn 81 in December, has had a career that spans over 60 years in film, TV and theatre. Known for her roles in Laurence Olivier's first National Theatre company in the 1960s, her last stage appearance was in 2007 in Edward Albee's The Lady from Dubuque at the Haymarket Theatre.
Smith has remained firmly in the public eye, with recent roles in the Harry Potter film series as Professor McGonagall and in ITV's hit drama Downton Abbey in which she plays Violet Crawley the Dowager Countess of Grantham.
Earlier this year, WhatsOnStage critic Michael Coveney speculated whether her 2007 stage role in The Lady of Dubuque might have been her last stage role.
The episode of The Graham Norton Show will air on 30 October.