Complete cast announced for White Christmas at Sheffield Crucible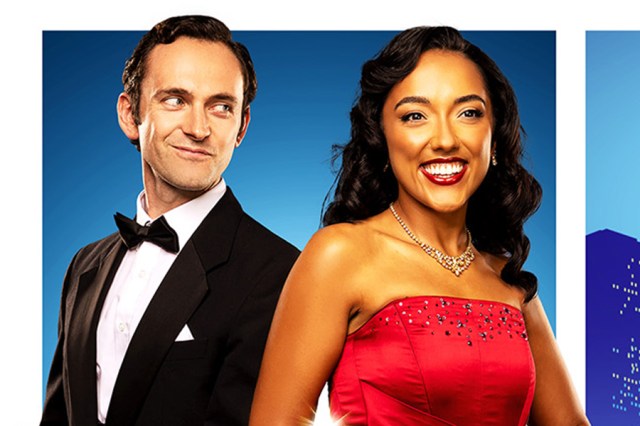 Complete casting has been confirmed for Irving Berlin's White Christmas. 
Based on the Paramount Pictures film of the same name, it features the songs "White Christmas", "Blue Skies", "Sisters", and "How Deep Is the Ocean?". The show tells the story of two former soldiers who turn their talents to show business and travel to a Vermont ski resort, where they meet a pair of singing sisters.
Irving Berlin's White Christmas runs at the Crucible Theatre, Sheffield from 9 December 2023 to 13 January 2024. Tickets are on sale now.
The cast includes Craig Armstrong as Ezekiel and Understudy Waverley, Megan Armstrong as Ensemble/as cast and Understudy Martha, George Blagden as Bob, Charlie Booker as Ensemble,  Danny Collins as Sheldrake and Understudy Phil, Alastair Crosswell as Onstage Swing, Ewen Cummins as Waverley, Adam Davidson as Ensemble, Jasmine Davis as Ensemble, Emily Goodenough as Ensemble, Understudy Judy and Dance Coach, Ryan Gover as Ensemble, Chloe Hopcroft as Onstage Swing, Emma Johnson as Ensemble and Understudy Betty, Thomas-Lee Kidd as Ensemble and Understudy Bob, Sandra Marvin as Martha, Grace Mouat as Betty, Natasha Mould as Judy, Stuart Neal as Phil, Hakeem Tinubu as Ensemble, D'Mia Lindsay Walker as Ensemble and Lucy Young as Ensemble.
The show is directed by Paul Foster, designed by Janet Bird, with choreography by Alistair David, lighting by Richard Howell, sound by Tony Gayle, musical direction by Alex Parker, orchestrations by Jason Carr, casting by Stuart Burt, assistant direction by Beth Knight and assistant choreography by Victoria Hinde.